Main content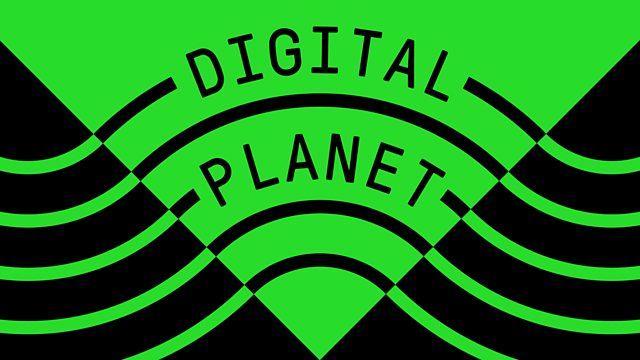 02/06/2009
New this week Microsoft Bing and Google Wave, a project using phones to track disease spread in the Peruvian Navy, malware and mobiles, and a tour round a remote-controlled house on the Isle of Wight.
MICROSOFT BING & GOOGLE WAVE
Two tech giants revealed grand plans this week. Microsoft launched a test version of a new search engine - Bing. And Google announced they're developing a communication service called Wave. Studio expert Bill Thompson gives his take on these new tech tools.
PERUVIAN NAVY TEXT IN SICK
The Peruvian navy have been trialling a new project to track infectious diseases using mobile phones. Doctors treating sick sailors can call the Alerta Disamar service to log their location and symptoms. As well as providing real-time information to epidemiologists and planning managers, the doctors can also receive up-to-the-minute treatment advice. Gareth talks to Dr Ernesto Gozzer, whose been working with technology firm Voxiva on the project.
This is one of many mHealth initiatives using mobile phones to improve medical care in emerging economies. Claire Thwaites, from the UN-Vodafone Partnership, explains why mobile phones are becoming a vital tool in the health education.
MOBILE PHONE VIRUSES - THE REPLY
Recently we reported on an academic study by Northeastern University which suggested that mobile phone viruses are set to rise. Not so, says the Chief Security Technologist for the Symbian Foundation. Symbian is the most widely used operating system on today's mobile phones. Craig Heath tells Gareth why your mobile is less prone to viruses than your computer.
ANDY'S WIRED HOUSE
On the Isle of Wight, just off the south coast of England, there's a very special house. Even if he isn't in, its owner Andy Stanford-Clark can see when the kitchen lights go on, if bathroom window is open, and whether the mousetrap has gone off.
Andy has attached sensors all over his house to monitor everything from power consumption to water use. What's more, if he's left the bathroom heater on, he can turn it off just by clicking a button on his mobile phone.
If this sounds a little like science-fiction, it may be because Andy is a 'Master Inventor' for IBM. He takes Digital Planet listeners on a tour of his home and his lab at work, to see how his remote controlled house operates.
Last on
Broadcasts