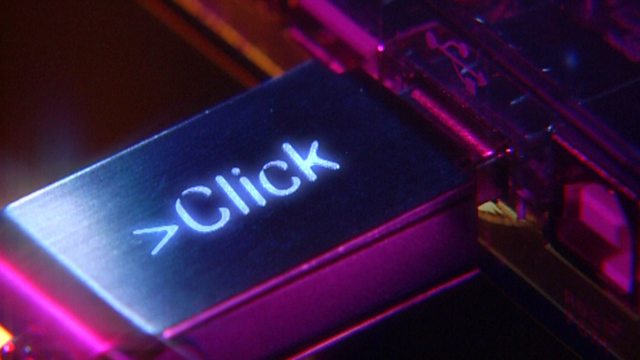 19/05/2009
THE VERGATARIO - IT'S BIG IN VENEZUELA
This week President Hugo Chavez launched a new mobile phone onto the market in Venezuela. Designed in China, it has a camera, mp3 player and internet access, and all for around $14.
The new phone flew off the shelves in supermarkets and department stores, selling out in days. However its name – Vergatario – has been causing controversy, and much hilarity, in Spanish-speaking countries. Gareth gets to the bottom of the story by talking to BBC Mundo correspondent Yolanda Valery in Caracas.
EBOOKS AND THE FUTURE OF LIBRARIES
Digital Planet listeners have been talking about the future of electronic books on our Facebook group, asking 'what's the future of digital writing?' With the recent release of Amazon's Kindle 2 ereader in the US, we look at how bookshops and libraries are changing to meet this new digital demand.
Reporter Angela Saini goes behind the scenes in the cellars of the British Library. They've just completed a two year project using the latest technology to digitise 70,000 books from the 19th century.
WIKIPEDIA REVOLUTION
Gareth talks to Andrew Lih, new media commentator and author of 'The Wikipedia Revolution: How a Bunch of Nobodies Created the World's Greatest Encyclopaedia'. Today Wikipedia contains over 9 million articles in approximately 250 languages, written for free by volunteers. However, when it started the project was very nearly a complete disaster.
DJ PHONE TOOLS
If you're having trouble with your BPMs then DJ Paul van Dyk's new phone app is for you. Released on 26th May for the iPhone, it has a frequency viewer, a BPM counter and even a seismic reader for measuring the wobble on your turntable. Gareth chats to the German trance DJ, and his developer Tom Cohen, at their launch night in one of London's swankiest clubs.
Last on
Wed 20 May 2009
00:32

GMT