Main content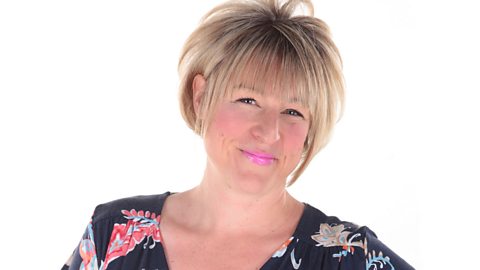 The Kitchen Garden
With entertainment for people who enjoy a greener lifestyle.
Available now
There are currently no available episodes
Coming Up
No upcoming broadcasts
Supporting Content
About the show

The Kitchen Garden is BBC Radio Solent's gardening and food show, presented by Rebecca Parker.

Every Sunday between 12 and 1 amateur gardeners, from across the South, put questions to our panellists on Gardeners' Questions. Following this Rebecca takes you on a tour of the South's gardens, allotments and kitchens, bringing you the best in our local expertise.

 

Rosie Yeomans' popular garlic recipe for keeping slugs at bay!

Take one whole bulb of garlic, put it into 2 pints of cool water and boil it for 10 mins.
Cool the pot outside ( it smells too strong to leave indoors).
When cool decant into a bottle (this will become your garlic concentrate).
Add 1tbsp on the garlic concentrate into one galloon of water.
Water plants with this every fortnight and when it's not raining.
This should help keep your slugs away.<?xml:namespace prefix = o ns = "urn:schemas-microsoft-com:office:office" />

 

 

Belinda Clark's Basic Marshmallow Recipe

Ingredients
24g (2 packets) gelatine 
100g water (or raspberry puree....)
450g Granulated Sugar 
175g water (or 50g puree, 125g water)
1 teaspoon vanilla extract 
100g cornflour (0r 80 g cornflour, 20g raspberry powder mix)

Method
1.Put the gelatine in the bowl of a stand mixer (or another bowl) and add the water or puree. Stir thoroughly to combine. 
2. Lightly oil a 15cm x 15cm tray with a mild oil (light olive oil, vegetable oil etc) and dust with cornflour (or mix). 
3. Put the water/puree and sugar in a medium sized saucepan and bring slowly to the boil. 
4. As soon as it boils, turn the pan down to a gentle simmer and set the timer for 10 minutes. 
5. After 10 minutes, check the temperature - it needs to be around 108-110 degrees c.
6. Pour hot mixture carefully on to gelatine mixture. Stir gently, then whisk on medium for 2 minutes. Turn whisk up to high and continue whisking for a further 7 minutes. Add vanilla extract if using and then continue whisking until the mixture is thick and the bowl is still slightly warm to the touch (2-3 mins). 
7. Scrape in to the tray, sift cornflour over the top and leave to set for at least 2 hours. 
8. Cut and coat in cornflour or mix. Store in an airtight container for up to a week.