Main content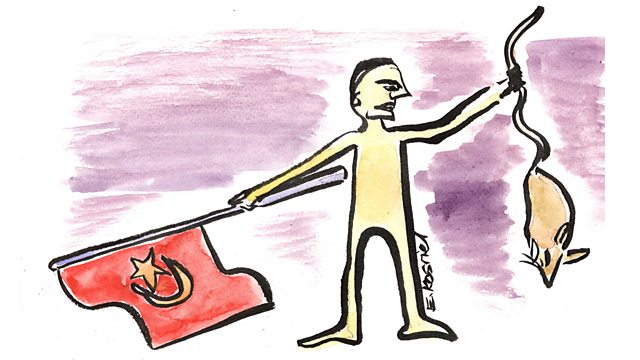 5/04/2009
Peter Singer, Kathleen Taylor and Ali Allawi challenge each other on vegetarianism, cruelty, charitable giving and Islamic revival.
THE GUESTS
Australian Bioethics Professor Peter Singer wants all of us to turn vegetarian and think hard about pointless consumerism. He argues that those who eat meat are, indirectly, making other people go hungry. He also says that if all those who can afford them stopped buying luxuries and gave the money to efficient charities instead, it would end global poverty very quickly. Laudable aims, but are they realistic?
Former Iraqi Finance and Defence Minister Ali Allawi seeks to revitalize modern Islam and broaden its scope, so that, once again, it encompasses areas such as architecture, science, economics and medicine. But how does this relate to people's modern lives and can renewed spirituality become a real alternative to technology-driven globalisation? And can we control our propensity to be cruel or kind to others?
Oxford neuroscientist Kathleen Taylor suggests that the first thing we can do to reduce cruelty is to accept that we are as capable of being cruel as we are of showing love and kindness. She also argues that attempts at quick technological fixes to reduce cruelty are likely to backfire, so what can we do instead?
Last on
Broadcasts