Main content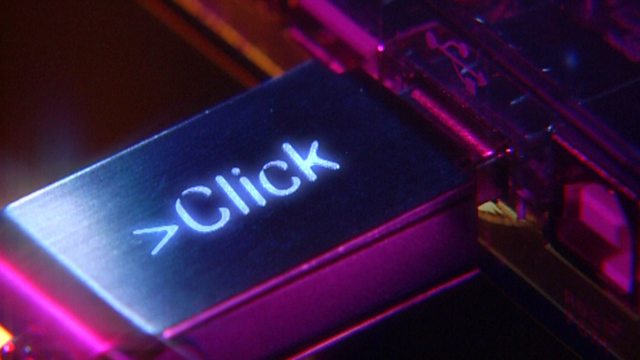 17/03/2009 - South by Southwest Special
South by Southwest edition: Steven Johnson on the news ecosystem, Moms Who Tech and Gareth sings internet karaoke.
Digital Planet visits the South by Southwest Festival in Texas.
The five day Interactive event is part of an annual festival which also includes music and film. From 'big thinkers' to robot-makers, the conference draws an eclectic crowd of tech heads to the rock and roll city of Austin.
STEVEN JOHNSON ON THE FUTURE OF NEWS
Author and internet guru Steven Johnson talks to Gareth about the emerging information ecosystem.
"We're switching from a mass media model which was like an assembly line to this bottom-up new system of news, which looks more like a jungle than a factory floor."
THE GO GAME
Wandering around the festival, we bumped into a transvestite dinner lady, a jilted bride and a basketball coach. Not the rejects from a spring break fancy dress party, but The Go Game crew. They create 'technology-fuelled, creative games and activities' for team building and birthday parties.
MOMS WHO TECH
Inside the conference, a hall-full of women were celebrating 'Mom Power'. From blogging to campaigning, mothers are becoming a growing force on the net. TechMama Beth Blecherman shares the secrets of being a Geek Mom.
GARETH SINGS ONLINE KAREOKE
Internet karaoke is about to hit the market. Harry Evans is one of the co-founders of Croonr, an internet application that lets you sing with others online. Gareth goes head-to-head in the karaoke battle of the century.