Main content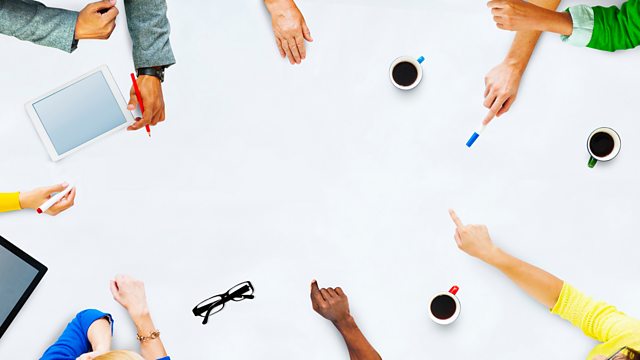 The Cisco kid
John Chambers, CEO of Cisco, talks to Peter Day about integrating acquired companies, innovation and the infinite bandwidth future for his 'plumbing' company.
About this programme by Peter Day
It's 34 years almost to the day since I started to report on business for the BBC. Quite by accident, and with no knowledge whatsoever of the subject : it was just a unique opportunity to talk (and listen) to a worldwide audience.
Since then, the amount of media coverage of business has ballooned, especially broadcast coverage, with 24-hour TV channels now devoted to it the subject. Unthinkable 30 years ago.
Sometimes they are enthralling, especially in the USA. But I'm still not sure that we are actually seeing or hearing very much more or more illuminating news about the real world of work than we were in the 1970s.
Of course it matters to a few thousand investors what the second by second movements of share prices are, and why they're moving. Of course it is sometimes interesting to hear what business leaders have to say.
But so-called business coverage is still dominated by news of the big companies with stock market quotations who have to report their shareholders.
Vast swathes of business life all over the world are simply ignored by the business broadcasters, and the financial pages of the newspapers.
Disuruptive newcomers
We don't hear much about private companies, or family-owned businesses, some of them much bigger and more influential than the public companies with traded stocks.
We hear little about the disruptive newcomers,
And the news editors seem to be obsessed by the minutiae of monthly or weekly official statistics, endlessly speculating or whether or not the figures (out in a few minutes...) are going to show we are in depression or recession, whatever that means.
We've had an explosion of financiers' news, pushing real, hands-on business into the background.
And those business leaders who give interviews have been trained and polished by advisors who ensure they give nothing away but still generate a good feeling about their corporations. What do we really learn from them about the way business actually works, and the way decisions are taken?
Most valuable
These reservations may explain why Global Business often seems to be a chief executive free zone, largely because it seems that the top people do not have very much to tell us about business.
John Chambers is an exception, and that's why he's this week's solo interviewee. Mr Chambers has been CEO of Cisco for the past 14 years, and chairman since 2006.
At one stage, at the height of the dot-com bubble nine years ago, Cisco was the most valuable company in the world in terms of stockmarket value.
Cisco has been riding the Internet wave ever since it was started as a way of linking Stanford University departments together.
It is one of the remarkable Silicon Valley companies spawned by that university : Sun Microsystems and Google are two others, and it is absolutely certain that there are still many more to come.
Cisco's core business is still doing the plumbing for the Internet - providing the routers and the software that enable billions of bits of information to shoot all over the world, driving the most remarkable network that the world has ever seen.
Bandwidth guru
When I met John Chambers at a Cisco European jamboree in Barcelona a few weeks ago, I wanted to know how he and his company were riding the credit crunch induced recession, and whether he had insights that may help other business people in a similar position.
Cisco is no longer the most valuable company in America (is there one?) but it has garnered a storehouse of $28-billion in cash that it can use to bring to market a whole stream of new business opportunities thrown off by the core business of routing information.
In particular, the company is placing big hopes on the ever-expanding need for bandwidth, the diameter of the Internet pipes that enable more and more information to be moved at ever higher speeds.
Last year we used the thoughts of the great bandwidth apostle George Gilder to try to gain some insights into the way the great global Internet connections are a driving force of social and economic change. There is (he has been saying for 20 years now) almost infinite demand for bandwidth, which is expanding at something like the speed that computer power on a chip has been expanding for the past 35 years or more.
Even in global recession, John Chambers seem pretty upbeat about the future of his company.
But if you are surfing the sort of wave of change that comes along every 100 years or so, then perhaps you may be permitted a little confidence. And a rather rare CEO appearance on Global Business.