Main content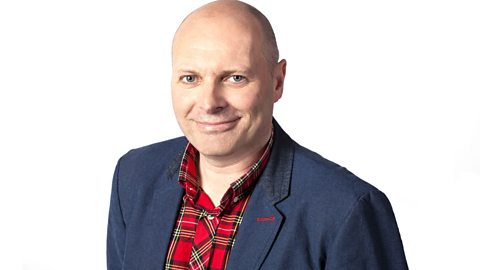 Paul Robey
Join Paul Robey on BBC Radio Nottingham.
Join Paul Robey on BBC Radio Nottingham. Born in Clifton, Paul attended Greencroft Junior School and Fairham Comprehensive School.
When realising that he wanted to become a radio presenter, his careers' teacher suggested he apply for jobs in insurance or banking.
He followed this "sensible" advice, ending up at the Prudential on Maid Marian Way for eight years.
He also had a Saturday job and one of Paul's claims to fame is being the first lad ever to work on the checkouts in the Victoria Centre branch of Tesco.
At the same time, he was actively pursuing opportunities in radio and developing his craft on a voluntary basis at Nottingham Hospitals' Radio, based in the newly opened Queen's Medical Centre.
He eventually got his professional break at Radio Trent in 1982 working alongside Dale Winton, but had always harboured a secret desire to work at Nottingham's truly local station.
Not many people know that Paul shares a guilty pleasure with Anne Davies from East Midlands Today... the first single they ever bought was "Puppy Love" by Donny Osmond.
Available now
There are currently no available episodes
Coming Up
No upcoming broadcasts