Main content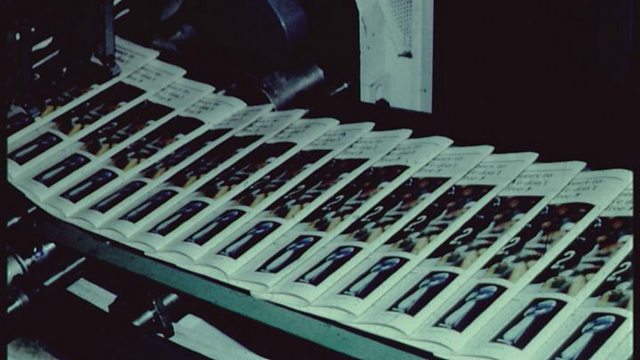 What is being said about music making this week in Herefordshire & Worcestershire.
BBC News
Dire Straits, founder, John Illsley is back at his old school in Bromsgrove this week -- after already putting in a sold out appearance.
John knows just what it's like to be a rock star.
As bassist in Dire Straits, he sold well over 100 million albums worldwide, won four Grammies, three Brits AND has been inducted into the Rock and Roll Hall of Fame.
It was during his schooling in Worcestershire he developed his guitar skills but also had his instruments confiscated. 
He's now forgiven his old school for trying to discourage him from a career in music and agreed to two dates at Bromsgrove School, recounting tales of his time there.
Planet
Bewdley's Becky Hill shot to fame when she appeared on The Voice UK back in 2012, with The Script's Danny O'Donoghue in the judging seat at the time.
Now, Becky is set to join The Script on their 'Sunsets & Full Moons' tour in 2020, showing just how far she's come.
Speaking about the upcoming shows with The Script, Becky revealed how she's feeling about being reunited with Danny, she said, "It's a bit weird for me because when I was on The Voice when I was 17, Danny was one of the judges. So this is a big full circle moment for me, 'cause I'm going on tour with the guy who used to mentor me. I haven't since him since (the show). He might just be like 'Oh nice to meet ya!"
She's not only supporting The Script, Becky is also doing her own UK tour, performing some of her biggest hits across England. She said, "It's going to be a bit mad, it's 21 dates supporting The Script on their arena tour around Europe and the UK which is going to be mad. And then there's like six days in between coming off that tour and going on my own. It's six dates around the UK, but I can't really say the UK as I think it's just England." Read more...
Manchester Evening News
A nuisance neighbour in Salford who played the dance anthem Born Slippy by Bewdley's Underworld on repeat has been warned he could face jail if he does not keep the music down.
The Underworld track was played by Clyde Taylor, 55, constantly, despite official demands to stop.
Council officers twice seized Mr Taylor's stereo equipment, speakers, large screen television, amplifiers, and electric guitar in a bid to stop him.
But each time he replaced the equipment and continued to play music and his electric guitar until the early hours.
Magistrates were told that complaints began early in 2019 and council officers went to speak to Mr Taylor.
In June environmental protection officers from Salford Council got a warrant, entered the property and seized stereo equipment, numerous speakers and a large screen television, worth in total £959. Then he got more, they got taken away, then he bought more.
He was summonsed to court in October and found guilty in his absence, of eight breaches of an abatement notice issued under the Environmental Protection Act 1990. 
Magistrates fined him £330 per offence – a total of £2,640, ordered him to pay a £30 victim surcharge and to forfeit the seized equipment.
Later he unsuccessfully applied to the court to have the conviction set aside and the trial reheard. Magistrates reduced the level of the original fine to £50 per offence, imposed a £30 victim surcharge and made an order for £1,500 costs against him. Read more...
Vice
Before fame upended her life, Cher Lloyd had been doing her GCSEs in Malvern, Worcestershire.
 "I was disruptive and resisted authority a lot," she says, in an accent now only recognisable as "British, somewhere", once we've settled on a sofa in the same yawning studio space. "I wanted to be anywhere but there. I left school with one GCSE: music." She says she wasn't liked by people, and conspiratorially adds, "I always felt like people was staring at me. Because I looked so different. I desperately tried to fit into a group and I just didn't belong." These years were characterised by being bullied at school, called a "pikey".
She hit a turning point when – as she describes in vivid detail – her mum came home with a karaoke machine from a car boot sale: a Pop Idol one. "I'd record myself on the tape compartment and the CD I'd use as the backing track. I'd sing through and I'd play it back and critique myself and I'd go back and I'd record again, just re-record, re-record." She lived across the road from her high school, so every break and lunch-time she'd go back for karaoke practice in her school uniform, watching herself in a full-length mirror.
You only need to watch Cher's first televised performances and interview segments a few times to see how warm and endearing she was. It's also blatant how and why she was read as a "brat" and "diva": she rapped as well as sung, wore sweatpants and heels; she had a Midlands accent and Amy Winehouse mane. "All of a sudden I'm supposed to be an instant celebrity on one of the biggest TV shows but I'm strolling around in my brother's tracksuit bottoms because I didn't have the money to go out and buy clothes. You want me to be what?"
Any school friends she did have were selling stories to the newspapers or gossiping about her online. Read more...
BBC News
Herefordshire singer Ellie Goulding has urged young people to choose hope in the climate change battle.
 

The Brit-award winning artist has been a UN Environment Global Ambassador since 2017. 
She spoke at the One Young World summit in London, an event described as a global forum for young leaders.
Read more...