Main content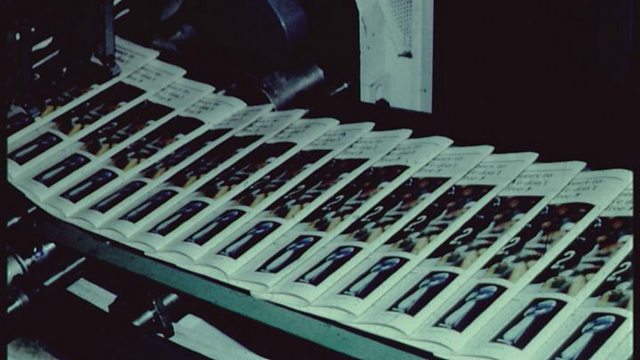 What is being said about music making this week in Herefordshire & Worcestershire.
Last on
BBC News
The organisers of the Upton Folk Festival say the event will return in the future - after making the announcement that this year's festival had been cancelled.

It had been due to take place over the May Bank holiday weekend - but with rising numbers of coronavirus cases, it was decided it would be safest not to go ahead with it.

Ceri James, Director and Chair of the Festival, said they'd considered holding something a little smaller this year, but it just wasn't possible.
Worcester News
Worcester News are reporting that, five years after Bowie's death, you can listen back to a performance he gave in Worcester back in the seventies.
The singer, one of the most respected, influential and revered artists the UK has produced, performed at The Gaumont on his Ziggy Stardust tour on June 4, 1973.
Bowie fans who want to relive the gig can hear the set, thanks to a YouTube clip posted by user ziggyfan100 in 2013.
Read more...
BBC News
A charity song has been recorded by local duo Rebecca and Charlie, to raise money for a woman from Kidderminster who is in desperate need of life-saving cancer treatment, only available in America.

In January 2019, after six months of being misdiagnosed, Megan Smith from Kidderminster was diagnosed with advanced stage 4 Rectal cancer.

Rebecca and Charlie have joined the many people from Megan's community who have rallied round to help her to reach her goal, who collectively have raised 50,000 pounds so far.

They pair met in a Facebook group that Charlie set up called Isolation Open Mic, to provide a space for musicians to perform live streamed gigs during lockdown. They have managed to work on the song with Trevor Gibson, a Grammy Award-winning producer, in the hopes of helping Megan Smith reach her goal, and the track is due for release in the next few days.

Kidderminster Shuttle
The Rose Theatre, which in normal times hosts plays and concerts, is no closer to reopening its doors than it was 12 months ago - and local actors are missing the stage.
A spokesperson for the theatre said: "Our customers have been fantastically generous and many of them have never asked for refunds for the Monologues or indeed the plays we hoped to finish our season with – 'Heroes', 'And Then There Were None' and 'Cranford'.  
"We do hope to bring those plays to the stage – we just can't say when. We have had so many messages of support and for that we are truly grateful. Financially, we are just about surviving."
Read more...
Ledbury Reporter
A leading Worcestershire arts organisation has launched a couple of ground-breaking projects in a bid to counter the effects of the current virus pandemic.
Worcester Live is currently running two online community outreach projects with the aim of reducing isolation for those who have limited access to the Arts.
Creative Winter was set up after the group was successful in gaining a grant from the Cultural Recovery Fund.
And Culture Call came into being after the organisation was awarded funds from the National Lottery Community Fund, making both projects possible.
Some examples of projects already commissioned include interactive audio plays for children, sessions featuring West End actors, craft workshops, online concerts and a photography competition offering a prize of a £50 Worcester Live gift voucher.
New projects are announced frequently on the Worcester Live social media sites. The aim is to help people who are isolating to still have access to the Arts, such as music, dance or theatre while maintaining the human connection.
Read more...
BBC News
When we first met with Droitwich singer-songwriter Lauren Nicole, she played at our Christmas Light switch on show in Malvern, had a number of her tracks as our Track Of The Week... and then shortly was off to uni.
 
Fast forward a few years and when we caught up at the back end of 2020... she's back home and still making music - and achieving massive levels of success as a top line writer.

In March last year she should have been performing in front of thousands at a massive stadium in Japan supporting the Japanese DJ, DJ Tora, who she's written some huge songs with.
 
Speaking of writing songs - not only has she been conquering the music scene in Japan in the form of JPop, she's also been writing songs for the Korean music market (KPop) - and making her mark in Brazil as well. A song she wrote for three famous Brazilian DJs has now reached more than a million streams.


Broadcast