Main content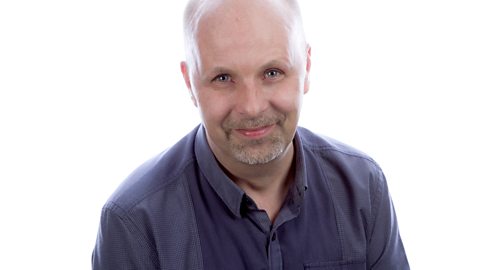 James Hazell
Join James Hazell on BBC Radio Suffolk.
Available now
There are currently no available episodes
Coming Up
No upcoming broadcasts
Supporting Content
James Hazell

James began his radio career in 1985 following a local newspaper competition where he joined a commercial radio station in Norfolk and fulfilled his lifelong ambition to be a broadcaster.

He slipped over the border into Suffolk in 1990 where he took over the Orwell FM breakfast show. His reputation as a slick, amusing and provocative presenter (guess who wrote this) became established.

After a stint at Mellow 1557 James then moved onto Dream 100.

In 1999, James took a break from radio to pursue his other great love: computing. He spent three years at BT Research in Martlesham Heath, where he acquired many skills in the areas of advanced computing and programming - he's still a partner of a local computer company.

James spent the early part of 2007 living in Shropshire, where he was the station manager of Sunshine Radio - but he finally returned home to Ipswich to join the presentation team at BBC Radio Suffolk.

James lives in Ipswich with his wife Karen and four children.

To get in touch e-mail james.hazell@bbc.co.uk

Listen to James Hazell on BBC Radio Suffolk, weekday mornings from 10am to 1pm.