Main content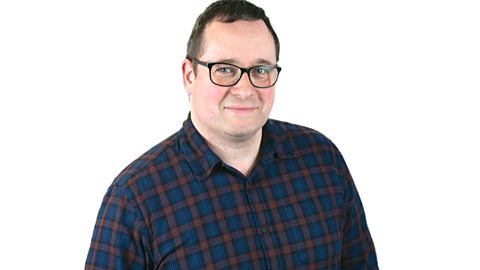 Richard Corrie
Join Richard Corrie on BBC Radio Cumbria.
Available now
There are currently no available episodes
Coming Up
No upcoming broadcasts
Supporting Content
All about Richard Corrie

Born in Carlisle, I have lived in Cumbria most of my life, and I probably wouldn't swap my countryside house in this beautiful county for anyone.

How did you get into radio?

I've been asking myself that question for years... But seriously, I volunteered for hospital radio in Carlisle and really got bitten by the bug.

I then moved on to answer telephones at BBC Radio Cumbria before getting my break as a presenter with CFM in Carlisle and now here I am 'on air' five days a week at BBC Radio Cumbria.

Where was your first broadcast?

I first broadcast on the independent radio station CFM, moving to BBC Radio Cumbria in the late 1990s.

What other jobs have you done besides broadcasting?

I've been a shop assistant and relief manager for Cumbrian Co-op and also spent a short time as a telephone operator at Directory Enquiries.

How long have you worked at BBC Radio Cumbria and why do you like it?

I've been at BBC Radio Cumbria since 1998, but did work here part-time earlier in the 90s. I like it because it's fun (most of the time) and it doesn't really feel like work. Although at times it can be very demanding!

What's your favourite broadcasting memory?

I don't really have a favourite broadcast moment because every programme I do is special in its own way.

Three people I've interviewed though will always stay in my mind - Simon Mayo, weatherman John Ketley and magician Paul Daniels.

What are your local connections (if any)?

I was born in Carlisle and have lived here all my life.

What would listeners be surprised to learn about you?

I am a former British champion accordionist and am currently studying to be a Reader in the Church of England.

What do you do when you're not broadcasting?

I enjoy working on my computer and try my hand, every so often, at home brewing. I'm also slowly learning the qualities of a good bottle of red. I've a bit more research to do yet though!! (hic!) I'm also musical, playing the accordion and church organ in my spare time and I love being involved in projects to help the local community.

I'm one of two children and love animals, I've got a Jack Russell dog called Asha, and a cat called Charlie.

My favourite meal?

A medium steak, homemade chips and peppercorn sauce. Yum!