Main content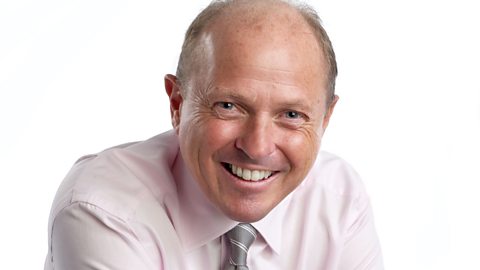 David Allen
David Allen on BBC Radio Solent.
Available now
There are currently no available episodes
Coming Up
No upcoming broadcasts
Supporting Content
About the show

Staying in on a Saturday night is definitely the new 'going out' - especially when you've got David Allen to tune into.

David regularly takes you across the Atlantic with his Focus USA feature linking up with radio stations across America.  And with Focus UK, he gets the lowdown on a place somewhere in the UK from the local tourist office - great for planning your summer holidays or a weekend break!

Add to that regular celebrity interviews and the competition that just goes on and on - the Connection Competition.  You can take a trip to the West End with the handpicked Musical of the Night and relax to the sound of the Midnight Classic.

On Sundays, wind up the weekend with the This is Your Life celebrity quiz, big screen hits in the Sunday Night at the Movies slot and the featured current or classic Album of the Night.

You can get in touch with the programme for a dedication or request by letter, phone or email.

email: davidallen@bbc.co.uk

David likes James Bond films and nice cars. He confesses to being "quite disappointed" when he was overlooked in favour of Daniel Craig to be the new Bond! He enjoys the outdoors and once walked along the Jurassic Coast from his home in Bournemouth all the way to South Devon.

David likes to travel, enjoying city breaks, he's most recently visited Vienna, Paris and New York.

Growing up in Christchurch, he dabbled with photography and sport before finding his way into radio by way of the local hospital radio station:

"I joined Bournemouth Hospital Radio and used to broadcast to five or six local hospitals. When I first joined we were broadcasting from a cramped attic in Westbourne Hospital, and I was doing a Saturday sports programme within about two weeks of joining."

A keen tennis player, David still dines out on the fact that he once played a game of tennis against Jimmy Connors. He also had Jimmy as his doubles partner in the same year he was knocked out in the first round at Wimbledon - David maintains that he tired him out!