Main content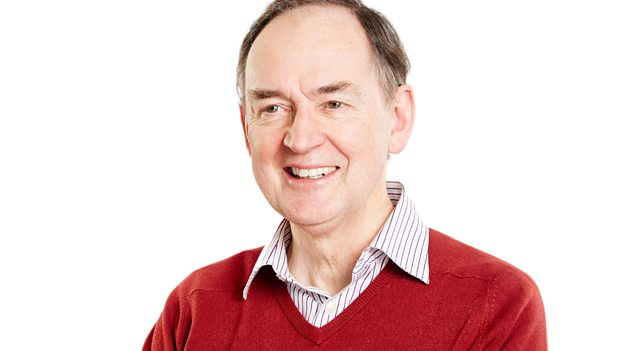 On the Beat
Spencer Leigh is joined by another music related guest.
Available now
There are currently no available episodes
Supporting Content
About the programme

Spencer Leigh has been broadcasting on BBC Radio Merseyside for over 40 years. "I'm embarrassed to say that my first series was a poetry one called No Holds Bard, and I didn't appreciate at the time that written puns didn't work on radio. That was in 1972 and I hope I've improved since." 

His music programme, On The Beat, has been on air since 1985 and, as a result, he has interviewed hundreds of musicians. His guest list in 2018/9 included Graham Nash, Jack Douglas (the producer of John Lennon's Double Fantasy), Richard Hawley, Buffy Sainte-Marie, Lisa Stansfield and Nick Lowe.

On The Beat includes reviews, music news and live performances. "The first live session I did was with Justin Hayward," recalls Spencer, "as he came into the studio with his guitar and started singing Buddy Holly songs. I remember thinking, 'This is great but what if he sends in a bill?'"

Another time Mick Fleetwood, the drummer and founder of Fleetwood Mac, was going to telephone Spencer at the station, but the call was diverted by mistake to the live football phone-in programme where Mick was asked if he was red or a blue. Fortunately, Mick thought this was very funny and he knew enough football to continue the conversation.

From time to time, Spencer amalgamates his interviews in special series, the best-known being the 1981 series, Let's Go Down The Cavern, which led to him writing the first book about the Merseybeat era, also called Let's Go Down The Cavern.

In recent years, Spencer has been writing biographies of Frank Sinatra, Elvis Presley, Simon and Garfunkel and Buddy Holly, all for the publisher, McNidder and Grace, and he has co-written a Beatles encyclopaedia with his good friend, Hunter Davies. He has written a day to day history of the Cavern and a complete book, believe it or not, about the sacking of Pete Best. He is currently working on a biography of Bob Dylan for Dylan's eightieth birthday.

Spencer has written the sleeve notes for over 300 albums and was delighted when the soundtrack album, The Best Of Heartbeat, made Number One on the album charts in 1994. "Of course no one bought it for my sleeve notes," says Spencer, "but it was great to see it at the top of the best sellers."

You may find Spencer's work in such magazines as Record Collector, Mojo, Goldmine, Now Dig This and Country Music People. He writes obituaries of musicians for The Independent and The Guardian and he says "When I meet someone, I am tempted to offer them the full package of radio interview, magazine feature and forthcoming obituary."