Main content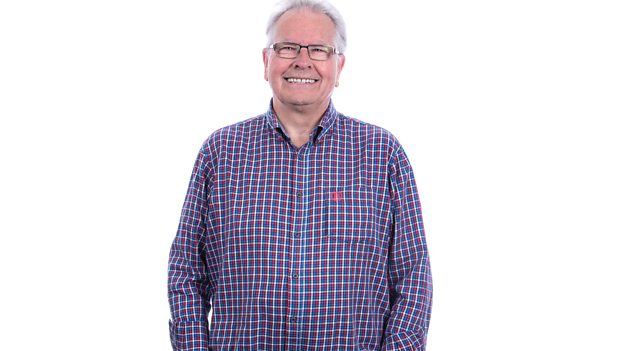 Rodeo Norfolk
The best in country music presented by Keith Greentree.
Available now
There are currently no available episodes
Supporting Content
About the programme

Keith was born on the south coast when radio was the only on-air entertainment.

School provided little interest to Keith, and he couldn't wait to leave and join the Merchant Navy. His love of music and radio began to flourish when he bought a short wave radio and spent his off duty time searching the dial for American music stations while travelling around the world.

Music was becoming important in Keith's life, so he came ashore and began working for a high street radio and television retail company. At that time the radio pirates were setting up and he became fascinated by the new radio sound with the so called disc jockeys making the whole listening experience exciting.

Keith had also learned to play the drums, and was playing in various types of bands along the south coast in Holiday Camps and at weddings and parties.

He was also to meet Margaret. They married and started a family, so the idea of going out to sea on a boat as a pirate DJ was out of the question.

It was in 1970 with a young family Keith and Margaret moved to Norfolk with the idea of starting a business.  In the early days of living in Norfolk, Keith supplemented his income by playing all genres of music in various types of bands, but there was one style of music that he really enjoyed - country! He played in a number of country bands over the years, two of the best known in the area were Wichita and Spiral.

When BBC Radio Norfolk opened in 1980 Keith was keen to become involved, and in 1983 was offered a programme called Weekend going out at 6pm on a Friday playing music and listing local events.

Keith left the BBC for a couple of years to become the afternoon DJ on a commercial radio station and presented its country music show every Sunday. Having got that out of his system Keith rejoined the BBC.

Keith is now the regular presenter on Rodeo Norfolk bringing his own style and enthusiasm for the music to the airwaves every Saturday 9am - 12pm.