Main content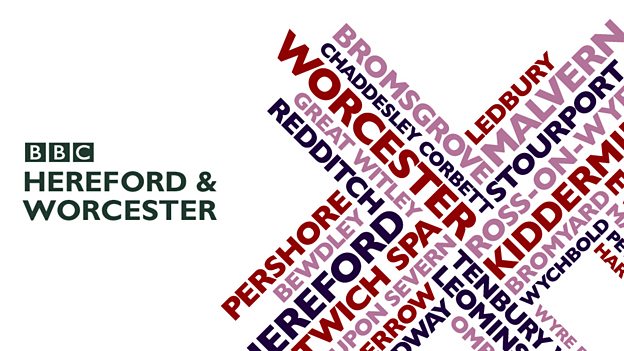 Howard and Toni at Breakfast
The best start to the day, with news, sport, travel and laughter.
Available now
There are currently no available episodes
Supporting Content
Meet Howard Bentham...

Howard Bentham became the breakfast presenter on BBC Hereford & Worcester in April 2005 and is now the longest serving weekday breakfast presenter in the station's history.
 
During his time at BBC H&W, the radio station has won three Sony Radio Academy Gold Awards and the Breakfast Show he co-presents with Toni McDonald has picked up a Frank Gillard BBC Local Radio Silver Award.
 
Howard's love and knowledge of sport has meant he has found his way into the station's commentary team for the ball-by-ball cricket coverage of Worcestershire County Cricket Club.
 
He was also the main freelance presenter on BBC Radio Five Live Sports Extra for a number of years hosting coverage of Champions League and Premiership Football, Rugby League and Rugby Union's major domestic finals as well as People's Saturday at Wimbledon and Test Match Cricket.
 
Howard is often seen – and heard – at Sixways the home of the Worcester Warriors: he is the Stadium Announcer there!
 
During his time as breakfast presenter he has undertaken many projects and challenges. Notably measuring - and then offsetting - his annual carbon footprint which meant he had to oversee the planting of 1000 new trees. He successfully cycled around the Two Counties for five consecutive days taking his show on the road and raising £9000 for charity. And on one edition he even learned a new circus skill every half hour on his three hour show culminating in a terrifying high-wire dive!

Meet Toni McDonald...

Toni is a Brummie born and bred, but her family extends to Worcestershire with relatives in Bromsgrove and old school friends in Hartlebury.
 
A born window shopaholic, she spends a lot of her spare time in pursuit of decent trousers. Being a bit on the short side, the perfect pair is hard to find - even 'petite' is still too long - so she has earned the nickname 'Tiny Toni'.
 
After a hard afternoon's mooching around the shops, Toni loves to chill out with a leisurely drive out to Malvern before heading home to put her feet up with an armful of CDs that she's bought as compensation for not finding any trousers that fit.
 
Toni is also a chocoholic so she regularly indulges in a slab of the good stuff.  The darker it is, the healthier it is for you - or at least that's the excuse Toni likes to use for eating a fair amount of it on a daily basis.
 
Toni's finest - but possibly most embarrassing - moment to date came when she met Duran Duran in a record shop in 2004. Though she was ecstatic at meeting her heroes, the sight of a grown woman grinning like an excited 12-year-old and only being able to utter "hi" and giggle probably wasn't very attractive.
 
Toni's been a voice on BBC Hereford and Worcester since September 2007, having spent time on-air and behind the scenes at BRMB (now Free Radio) and Heart in Birmingham; Southern FM in Brighton, Hampshire's Ocean Radio and Severn Sound in Gloucester (now Heart Sussex, Heart South Coast and Heart Gloucestershire respectively).
 
After starting off reading the travel news and pitching in the occasional jibe to keep Howard Bentham in line, she now co-presents Howard and Toni at Breakfast on weekday mornings from 6, and reminds you of the best songs from the charts of your youth on Saturday Super Classics.