Main content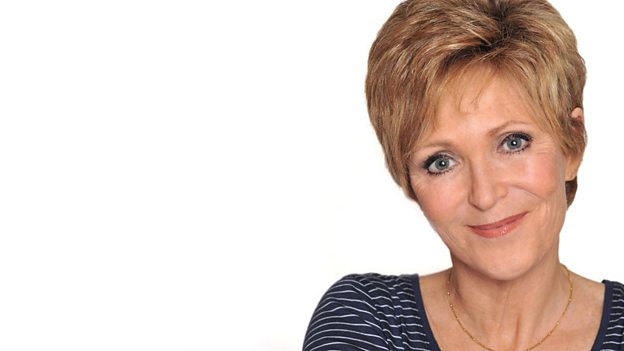 Judi Spiers Show
Great music, celebrity guests, your stories and quizzes like Guess the Guest.
Available now
There are currently no available episodes
Supporting Content
Meet Judi

Judi is a true Devon Maid who returned to her home ground after several years with BBC Radio 2.

A highly experienced and respected broadcaster and interviewer, Judi also worked at the old Pebble Mill studios and for Westward TV and TSW.

Judi claims that giving up her daily trip to the gym in order to keep Devon entertained is a small price to pay.

The daily buttock-clenching workout on the programme also helps keep any sagging at bay, for the listeners at least!

It's a lively and, some may say, mildly anarchic programme - packed with good humour, chat, gossip, great music and guests.

Dear Judi.....

You can call during the show on 0345 301 1034. Standard geographic charges from landlines and mobiles will apply.

You can contact Judi about anything else by sending an email to judi@bbc.co.uk

Or you can text whilst the programme is on air: start by typing the word DEVON before your message, then send it to 81333. You will be charged at your standard message rate.

Finally, how about writing a good old fashioned letter?

The postal address is BBC Radio Devon, PO box 1034, Exeter, Devon.

Guess the Guest

Guess the Guest is Judi's competition inviting you to identify a mystery guest who once appeared on the programme.  

On days when we play Guess the Guest, competition entries are taken by phone only when the alarm sounds on air just after midday. 

The number to call is 0345 301 1034. You can see the terms and conditions here.

A New voice started on  Monday 22nd june  . The incorrect guesses so far:  

John Craven<?xml:namespace prefix = o ns = "urn:schemas-microsoft-com:office:office" />

John Nettles

Joss Ackland

Les Dennis

Martin clunes

Please note our mystery voice will never be a member of BBC Radio Devon. It's always a guest visitor to the programme and station.