Main content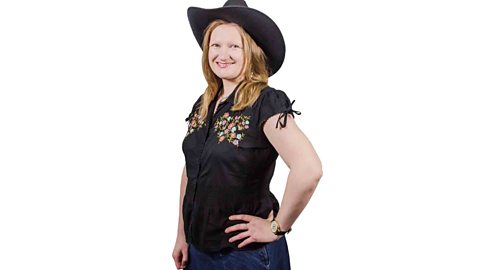 Marie Crichton's Country Show
The best in country music with Marie Crichton. Email: marie.crichton@bbc.co.uk
Available now
There are currently no available episodes
Coming Up
No upcoming broadcasts
Supporting Content
Marie Crichton's Country Show

Marie listened to lots of different music before falling in love with country music in the mid 1990s.

It was definitely not cool to be a teenager and into country, but she was happy to be different.

Join Marie on air every Monday from 8pm.

Today her favourite artists include Reba McEntire, Lorrie Morgan and Tanya Tucker and harmony groups.

In her spare time, as well as going to gigs, Marie is a Beaver Scout leader... and just to make sure the hat doesn't go to waste, she also enjoys line dancing.

E-mail: marie.crichton@bbc.co.uk

Text: 81333 and start your message with SHROP

(When you text 81333 you will be charged at your standard message rate).