Main content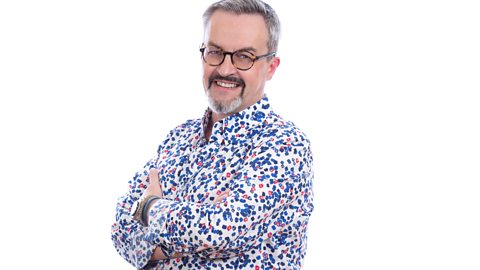 John Griff
Join John Griff on BBC Radio Northampton.
Available now
There are currently no available episodes
Coming Up
No upcoming broadcasts
Supporting Content
John Griff

John's background was primarily geared towards the arts with a musical background dating back to his childhood – it in turn has stood him in good stead for his current line of work.

As a schoolboy in the mid to late 1970s, John was a professional boy chorister with the world famous St John's College Choir in Cambridge. 

During that time he was introduced to the techniques of making records, toured the world and first performed on TV and radio. 

On leaving Bloxham School in 1982, John initially went into the banking industry, learning first-hand about the management of money and the kind of skills which have proved vital to his present work.

John's radio career began in 1985, running parallel to the then day job. Since then he has worked in local and national radio for a variety of stations, returning to his home county to work with BBC Radio Northampton in 2009. 

During the intervening years he was on the air doing everything from making the coffee to broadcasting from helicopters and hot air balloons. 

In 2011 John abseiled down the side of the world's tallest freestanding abseil tower for BBC Children In Need. 

The following year he briefly came out of singing retirement to perform to 12,000 Premiership rugby fans of Northampton Saints at Franklins Gardens, also for Children In Need. Simon and Garfunkel's Bridge Over Troubled Water has never sounded quite the same!

Alongside his radio work, John has presented a variety of programmes for local and corporate television. As a writer he has contributed to various local and national magazines and continues to do so, including a weekly column in the Northampton Chronicle and Echo. 

With a personal passion for motorsport, John has hosted Formula 1 programmes at Silverstone from the era of Nigel Mansell to the present day. 

In 2012 John filmed and presented a new 90-minute promotional DVD for the national Lupus charity which is now available in hospitals and doctor surgeries across the United Kingdom.

Away from work, John is a trustee of both the Northamptonshire Community Foundation and the Northamptonshire Association for the Blind. He's also an ambassador for Northampton town via the local Enterprise Partnership and is a governor of the GDST High School in Northampton.

Living in Northampton less than a mile away from where he was born, John enjoys eating out, photography and spending too much time and money on gadgets. He thinks the best he has bought so far is a dishwasher - although a smartphone comes a close second...