Main content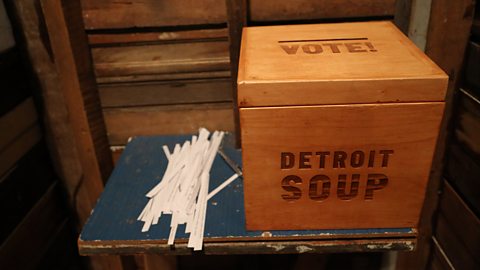 Can Soup Change the World?
The BBC takes an innovative business idea from Motor City and spreads it around the world.
Detroit Soup is an innovative crowd-funding dinner which is bringing people together to raise thousands of dollars for community projects in Motor City. Since it launched five years ago, it has helped launch a range of start-ups working in areas such as urban agriculture, social justice and education - projects funded by and for the people. But could this model work in other cities? For the BBC's A Richer World season, the BBC takes Detroit Soup founder Amy Kaherl to Nepal, to start a new crowd-funding culture Kathmandu-style.