Main content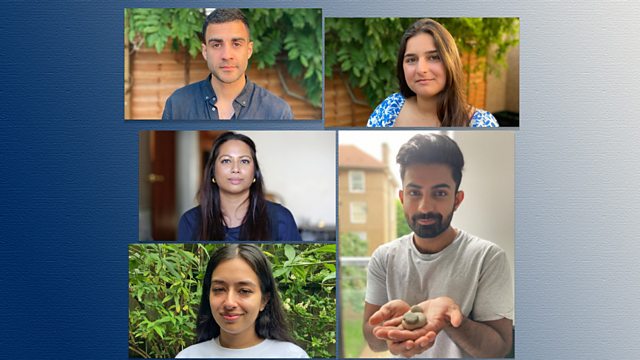 Inheritors of Partition
Kavita Puri explores the legacy of the Indian subcontinent's division, hearing how the third generation are rediscovering the past and what it means for them and Britain today.
Five years after the award-winning Radio 4 series Partition Voices, Kavita Puri explores the 75th anniversary of the division of the Indian subcontinent through three stories from the third generation in Britain.
In homes across the UK, partition is not history but a live issue for its young descendants. It's a quiet awakening just as there is a noisy national conversation around how colonial history is told. This documentary tells contemporary tales of love, longing and discovery. A man goes to the Pakistani village where his Hindu grandfather was saved by Muslims and makes a surprising connection; a woman who has always thought of herself as British Pakistani does a DNA test; and a young couple with roots on different sides of the line dividing India and Pakistan plan their wedding.
Over the course of a year, Kavita Puri follows their stories as they piece together parts of their complex family histories and try to understand the legacy of partition and what it means to them today, and to their place in Britain.
Producer: Ant Adeane
Editor: Hugh Levinson
Sound: Neil Churchill
Production Coordinator: Janet Staples
The theme composition is based on a piece of music originating in pre-partition Punjab. It has been reinterpreted and arranged in collaboration between Manbir Singh, a classical singer and musician of Punjabi heritage, and Enayet, an electronic music producer and artist of Bengali heritage.
Last on
The untold stories of British Asians and Colonial British who witnessed India's partition
Broadcasts