Main content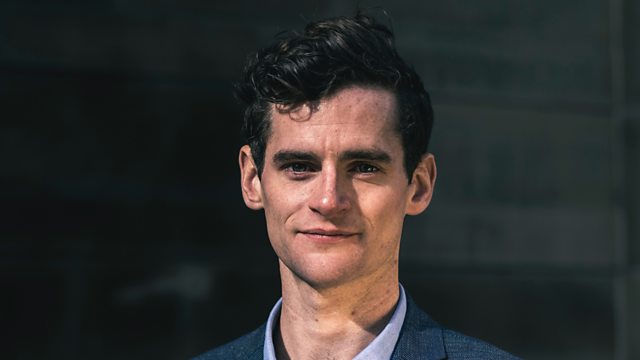 Eòghann MacEunraig le ceòl na pìoba
Eòghann MacEunraig le taghadh de cheòl na pìoba. An t-seachdain sa tha taghadh aig Eòghann bho Rona Lightfoot, Niall MacMhathain agus còmhlan-pìoba St Laurence O'Toole.
Last on
Music Played
Dàimh

Dòmhnall Mòr Na Ceapaich / Angus & Eilidh MacKenzie's / Malts On The Optics / Buntàta 'S Sgadan

Crossing Point.
Greentrax Recordings.
CDTRAX-316.

Sgt Brian Donaldson

Lily Long-Wade's Welcome To Inverness / John MacKenzie's Farewell To Strathglass

Pipers of Distinction.
Klub Records.
CDMON-815.

Ross Miller

Lucy Campbell's / Red Haired Girl Of Tulloch / Coinneach Aig An Stiùir

Willie Clancy

The Old Bush

Pipering of Willie Clancy Vol 1.
Claddagh Records.
CC32.

Niall Matheson

Air & Reels: Alexander MacDonald Of Heisker's Farewell To The Monarch Light / Barney's Balmoral / Kalabakan

THE SHORES OF LOCH NESS.
MACMEANMNA.
SKYECD-49.

Breabach

Hautapu / Hautapu Haka / Muriwai

ASTAR.
BREABACH RECORDS.
BRE004CD.

St. Laurence O'Toole Pipe Band

MSR: Lord Alexander Kennedy / Islay Ball / Mrs MacPherson Of Inveran

Evolution.
Monarch.
CDMON-882.

Alasdair Gillies

An Ataireachd Àrd / An Eala Bhàn / Chaneil Mo Leannan Ann An Seo / Humours Of Clonmult / Lochanside / Delvinside

Winter Storm 2010.
Midwest Highland Arts Fund.

Ross Ainslie

&

Ali Hutton

The Long Count / Gobbi Wan

Symbiosis.
great white records.

Angus MacColl

Arthur Bignold Of Lochrosque / John MacColl's March To Kilbowie Cottage / 71st Highlanders / 74th Farewell To Edinburgh

LIVE.
KEIL CROFT MUSIC.
KCMCD001.

Brian Lamond

Eddie The Penguin / The Deadwood Chanter / Web Culture

The Piping Centre 1998 Recital Series - Volume 1.
Temple Records.

Rona Lightfoot

Cumha Màiri Nighean Alasdair Ruaidh

Scottish Tradition 26 Field Recording of Gaelic Music and Song.
Greentrax Recordings.
CDTRAX9026D.

Simon Bradley

&

Xuan Muniz

Xiga De Mudreiros Set

THIRD GRAND CONCERT OF PIPING.
GREENTRAX.
CDTRAX-260.

Stuart Liddell

Thunderstruck

Winter Storm 2008 - The Pipes and Drums Concert.

The Field Marshall Montgomery Pipe Band

The Mists Of Time / The Piper's Bonnet / Donald Cameron's Powder Horn / Maxwell's Bonnet

Iain Morrison

The Skylark's Ascension / Tar The House

SKIMMING STONES... SINKING BOATS.
PEAT FIRE.
00-2.
Broadcasts