Main content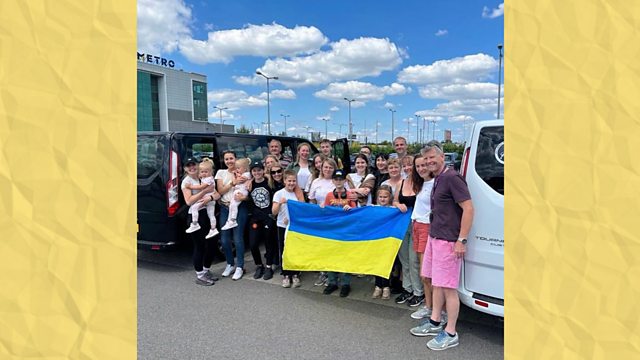 All-women team travelling to Ukraine border, Euro 2022, Parenting adult children
An all-women team are travelling from the UK to Ukraine with much-needed supplies.
As part of a charity mission this month an all-women team are travelling from the UK to Ukraine with much needed supplies and plan to return with 28 refugee women and children, and their pets. Two of the women on the trip are Barbara Want and Suzanne Pullin.
As a former top civil servant says that No 10 did not tell the truth when it said the PM was unaware of formal complaints about Chris Pincher's behaviour we hear from BBC Correspondent Ione Wells and Dr Helen Mott who helped draw up the independent complaints and grievance scheme at Wesminster in 2018.
Half of all children in lone-parent families are now living in poverty according to a new report. We speak to the co-author of the report, Xiaowei Xu, a Senior Research Economist at the IFS, and Victoria Benson, Chief Executive of Gingerbread.
Tomorrow the Women's Euros will begin - England and Northern Ireland are taking part and 2022 looks like it'll be a huge year for the women's game with matches shown on terrestrial TV, record attendances, greater visibility and awareness. A new exhibition Goal Power! at Brighton Museum celebrates the achievements of the trailblazers in the women's game and Charlotte Petts spoke to some of them.
There's no doubt it's challenging being a parent when your children depend upon you for pretty much everything. But what about later on, when they are supposedly independent and all grown up? Surely it gets easier. Not necessarily according to authors of two new books, Celia Dodd and Annette Byford join Emma in the studio.
Presenter: Emma Barnett
Producer: Emma Pearce
Last on
Broadcast

Podcast
Women's voices and women's lives - topical conversations to inform, challenge and inspire.