Main content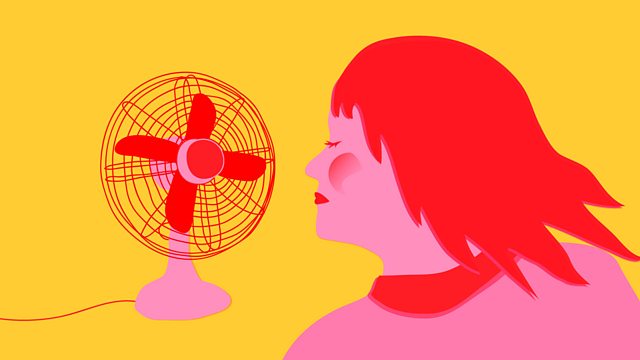 Menopause in Parliament, Rebel Wilson, Women and Gaming, Sibling Sexual Abuse, Growing up in Albania.
The House of Commons is becoming a 'menopause-friendly' employer, can others follow suit? And we'll speak to the women writing computer games.
The House of Commons is going to become a 'menopause-friendly' employer. Speaker of the Commons, Sir Lindsay Hoyle said after he signed a Menopause Workplace Pledge yesterday, that he hopes to "break the taboo" around the menopause. Practical adjustments could be included in Westminster, such as well-ventilated rooms and fans, flexible working and breathable uniforms. But will a pledge in Parliament have any impact of the lives of women across the UK? Journalist and author of Cracking The Menopause, Mariella Frostrup and academic and author Dr Lara Owen join Emma to talk about changing the culture around menopause.
The Australian actor Rebel Wilson has revealed she is in a relationship with a woman. Last Friday, she shared a picture with her new partner on Instagram saying she had found her "Disney princess". But it was revealed the following day, the Sydney Morning Herald wrote they'd known about the relationship before it was public. Their celebrity reporter said he had given Wilson 1.5 days to provide comment for a story. That report sparked widespread criticism on social media, with LGBTQ+ campaigners saying it was unacceptable to put pressure on people to come out. The paper has since removed that gossip column and offered an apology. Emma is joined by the journalist and feminist campaigner Julie Bindel to discuss.
Lea Ypi, professor of Political Theory at the London School of Economics, has written a prize-winning memoir, Free: Coming of Age at the End of History. Lea grew up in Albania and for the first eleven years of her life, it was one of the most isolated countries in the world, Europe's last Stalinist outpost. Then, in December 1990, the regime collapsed. Lea joins Emma to talk about her extraordinary coming-of-age story.
A new report funded by the Home Office suggests that sexual abuse of a child by their brother or sister – sibling sexual abuse – may be the most common form of sexual abuse within the family. Many experts say it is not given enough attention and resources need to be set aside to support families dealing with this. Emma speaks to reporter Livvy Haydock and Stephen Barry, who is the Lead Clinician at 'Be Safe' Bristol, part of the Avon and Wiltshire Mental Health partnership NHS Trust.
Fancy taking your rage at the patriarchy out on a computer game? Well a developer in Plymouth has come up with The Glass Ceiling Games, where you fire slingshots back against catcalls, slice machetes at unsolicited nude photos, and point a ray-gun against mansplaining. So does it make a difference when women write computer games? Emma is joined by Hannah Wood creative director of The Glass Ceiling Games, and Karla Reyes, a game designer and Head of Business Development at Code Coven - an award-winning game development accelerator for underrepresented talent.
Last on
Broadcast

Podcast
Women's voices and women's lives - topical conversations to inform, challenge and inspire.