Main content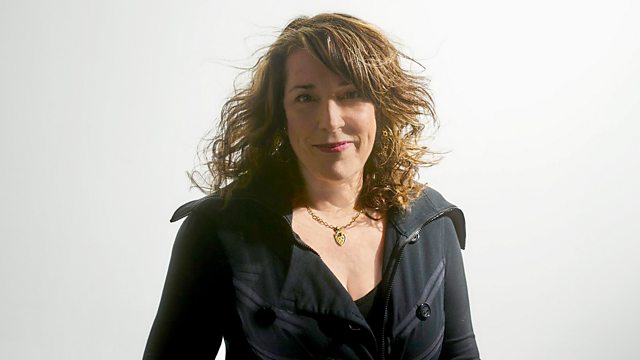 US singer/songwriter Beth Nielsen Chapman, Laura Bates, Menstrual leave/abortion reform in Spain, Feminine power & goddesses
With a career spanning 40 years Beth Nielson Chapman has written songs for many including Bonnie Raitt and Elton John.
It's been ten years since the writer and activist Laura Bates founded the Everyday Sexism project, giving a platform to thousands of women to document their everyday experiences of sexism, harassment and assault. In her new book, 'Fix the System Not the Women' she argues we have wasted decades telling women and girls how to fix things, how to fix themselves, how to stay safe, it hasn't worked because women were never the problem in the first place. She is calling for systematic reform of our key institutions and societal systems that she says are failing to protect women.
Spanish women with severe Menstrual symptoms could be entitled to three days of leave a month - extended to five in some circumstances - if a draft bill going through the Spanish parliament is approved. It would make it the first legal entitlement of its kind in Europe. The bill is part of a package of reforms that could also overturn laws passed by the previous government, including 16 and 17 year old girls no longer needing parental consent to have an abortion. Maria Ramirez is a journalist and Deputy Managing Editor from ElDiario an online investigative and political news service based in Madrid.
A new exhibition exploring female spiritual beings in world belief and mythological traditions around the globe opens at the British Museum this week. Feminine power: the divine to the demonic is the first exhibition of its kind to bring together ancient sculpture, sacred artifacts and contemporary art from six continents. It will look at how femininity has been perceived across the world, and how feminine power has been used in deities, goddesses, demons, saints and other spiritual beings. Belinda Crerar is Exhibition Curator at the British Museum and Dr Janina Ramirez is a British Art Historian and author of Goddess a book for children written to accompany this exhibition
Two-time Grammy nominee Beth Nielsen Chapman has had a career spanning 40 years. Inducted into the Songwriters Hall of Fame in 2016, Nashville-based Beth, has released more than a dozen albums and written number one hits and songs recorded by the likes of Bonnie Raitt, Willie Nelson, Bette Midler, Elton John and Neil Diamond. Beth joins Krupa to discuss her music and to perform her bluesy new single 'Hey Girl' (We Can Deal With It) an anthemic reaction to the 'Me Too' movement, a song Beth calls her "celebratory shout out to our sisters making their way in the world."
Presenter: Krupa Padhy
Producer: Kirsty Starkey
Interviewed Guest: Laura Bates
Interviewed Guest: Maria Ramirez
Interviewed Guest: Belinda Crerar
Interviewed Guest: Dr Janina Ramirez
Interviewed Guest: Beth Nielsen Chapman
Last on
Broadcast

Podcast
Women's voices and women's lives - topical conversations to inform, challenge and inspire.