Main content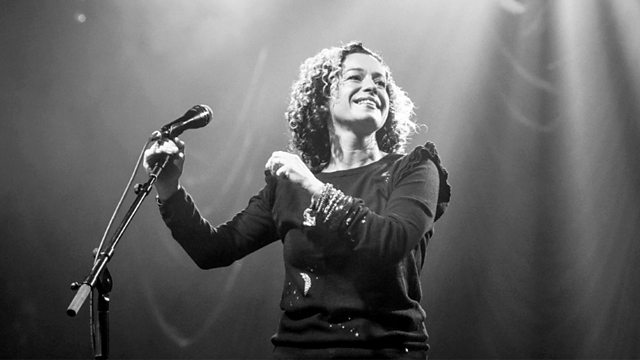 Kate Rusby, Gay Women and Sport, Motor Racing
Women's voices and women's lives - topical conversations to inform, challenge and inspire.
Kate Rusby is one of the UK's leading folk singers. She joins Andrea Catherwood to talk about her latest album 30: Happy Returns. She's collaborated with musicians such as Ladysmith Black Mambazo, K. T. Tunstall and Richard Hawley to sing new versions of her old songs and to celebrate thirty years of making music.
The footballer Jake Daniels has come out as gay. He's the first current male professional footballer to do so, which shows you how unusual it is. So, is it harder to be yourself in the men's game compared to the women's? With us on Woman's Hour is the footballer Lianne Sanderson who's won 50 international caps for England and was the first professional female player to come out 12 years ago, and Dr Rachael Bullingham, who's a senior lecturer at the University of Gloucestershire and specialises in homophobia in women's sport.
We speak to the BBC's Sarah Rainsford who's covering the war in Ukraine about the Wives of Azov. Their husbands are part of the Azov Regiment who are seen as heroes in Ukraine because they've been defending Mariupol, but they've been trapped for more than two months in a steel works. Overnight some of them managed to get out of there.
Paula McGowan's autistic son died when because he was given anti-psychotic drugs, despite warnings from him and his family. His death was described as 'avoidable'. Paula is now on the brink of achieving her goal which is that all health and social care staff must, by law, undergo mandatory training in autism and learning disability awareness. We speak to Paula, as well as Alexis Quinn, who's been involved in piloting the training.
Last on
Broadcast

Podcast
Women's voices and women's lives - topical conversations to inform, challenge and inspire.