Main content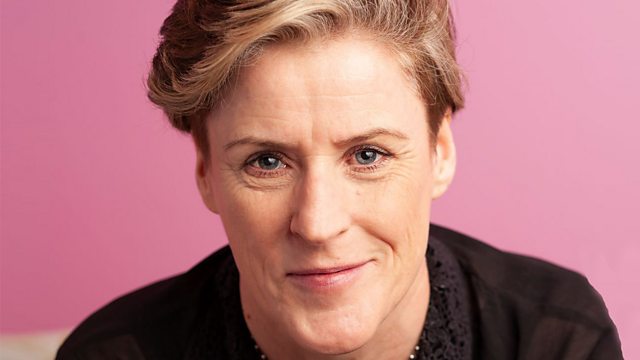 Helen Fitzgerald, Abortion Clinic Harassment, Nuns and Juliet Stevenson on Acting Your Age
Author Helen Fitzgerald on sibling rivalry and we talk about nuns with Derry Girls' own Siobhan McSweeney and Sister Monica Clare, a real nun who's found fame on Tiktok.
Helen Fitzgerald grew up in rural Australia as one of 13 siblings. Her new novel Keep Her Sweet looks at what happens when 'normal' sibling rivalry turns into something else. She joins Krupa to explain why she's so fascinated by the dark corners of family life.
When was the last time you saw a nun? It feels like a very old-fashioned vocation – and there are less and less in the public eye now. But some nuns in the US are turning to Tik Tok to bring religion into the 21st century through social media. The Daughters of St Paul are known as the 'media nuns' on Tik Tok, they do skits and dances, and have millions of followers worldwide. Then Sister Monica Clare from the Community of St John the Baptist went viral because she was on Tik Tok and everyone wanted to know her skin routine…now she answers people's questions about being a nun. And, of course, we've got everyone's favourite - less PC nun – Sister Michael from Derry Girls, played by Siobhan McSweeney.
Women attending abortion clinics in the UK can face "regular harassment" according to a report from BBC Newsnight. Anti-abortion groups who gather outside services say they're holding "prayer vigils" and offering help but some patients say they have been so distressed they've had panic attacks or even felt suicidal. Now charities are calling for protected areas outside all services which activists cannot legally enter. More than 100,000 women in the UK attended abortion services targeted by activists in 2019, according to latest data from the British Pregnancy Advisory Service, which is a leading provider of abortions. Anna Collinson is the Newsnight Correspondent who compiled the report.
It's four years since journalist and actor Nicky Clark founded the Acting Your Age Campaign. Incensed by the lack of middle-aged women on stage, television and in film, and rarely seeing stories of women like herself portrayed, she has attracted a lot of support from women such as Meera Syal, Tracy-Ann Obermann and MP Jess Phillips. Actor and fellow-supporter, Juliet Stevenson joins Nicky and presenter Krupa Padhy to explain why it appears male actors on screen 'have a whole life and women have a shelf life' and why this campaign is necessary.
Last on
Broadcast

Podcast
Women's voices and women's lives - topical conversations to inform, challenge and inspire.