Main content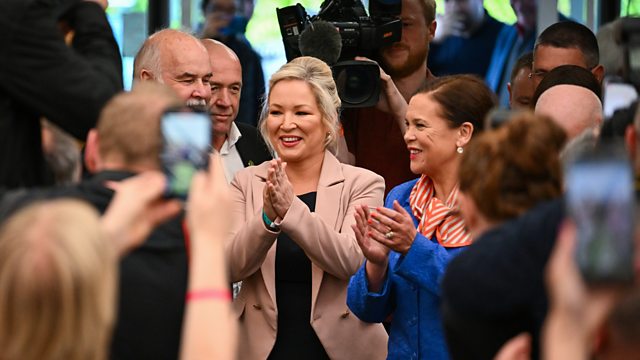 What impact will the Northern Ireland election have?
Sinn Fein won the most votes in the Northern Ireland election. What will be the impact of that victory on Stormont politics, the protocol and the union?
The election in Northern Ireland saw nationalists, Sinn Fein, win the most votes. Their leader, Michelle O'Neill, becomes first minister. It has been heralded as a historic result. But what will its impact - on Stormont politics, the protocol and the union - end up being?
Joining David Aaronovitch in the briefing room are:
Enda McClafferty, BBC Northern Ireland's political editor
Ann Watt, director of Pivotal, an independent public policy think tank
Sam McBride, Northern Ireland editor, Belfast Telegraph & Sunday Independent
Etain Tannam, associate professor of international peace studies, Trinity College Dublin
Producers: Rosamund Jones, Kirsteen Knight & Ben Carter
Studio manager: James Beard
Production co-ordinators: Siobhan Reed & Sophie Hill
Editor: Richard Vadon
Last on
Weighing up the costs and gains for the UK and Europe a year after Brexit.
Broadcast