Main content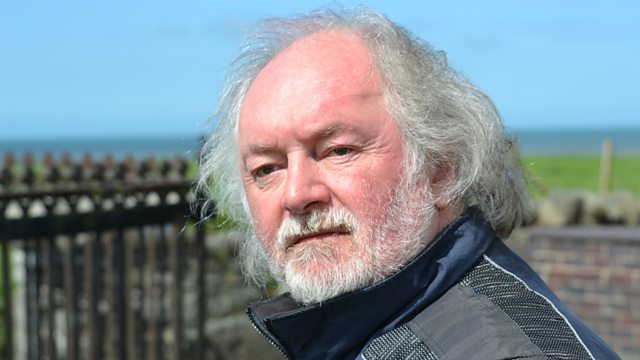 In Search of Captain Cat
Passion and intrigue as visually impaired writer Chris Tally Evans uses drama and research to explore a story for Dylan Thomas's blind character and his love for Rosie Probert
For Dylan Thomas Day 2022, visually-impaired writer, actor and song-writer Chris Tally Evans uses dramatic imaginings and historic investigation to explore the back story of the writer's infamous disabled character from Under Milk Wood. When people with disabilities in fiction were figures of either fear or pity, why was Captain Cat instead an essential character in the community - and what's the truth of his smouldering love for Rosie Probert?
Evans takes to the water with a world-champion blind sailor, follows the Dylan Trail to a graveyard populated with the graves of dozens of Welsh mariners, and talks to the person who first cast him as Captain Cat.
Because Evans is imagining a back story for Captain Cat, fascinated by the tale of the ship's skipper who lost his sight and whose disability is one of the cornerstones of Dylan Thomas's story. Where did he meet Rosie Probert and what is the story of their love and her death? Why is he haunted? And the biggest question of all, how, where and why did he go blind? What adjustments and barriers did he face coming to terms with this condition?
In Search of Captain Cat is timely: the Captain is effectively locked down in Schooner House, and severely visually impaired people faced additional challenges in the recent lockdown.
Evans maintains that Thomas comes out well as an interpreter of disability in fiction - The Hunchback in the Park, for example, is a force of nature rather than a figure of pity. Cat's disability is never explained. He is an essential part of the community whose colourful story is only alluded to. And all this research will feed Evans's own work - "The Nine Lives of Thomas Cat. A Play for Cat and Voices" which is now in development.
The rich, extraordinary and sometimes heart-breaking life of Captain Cat mixes soul-searching and swashbuckling, absurdity and access issues, blindness and belly laughs
Chris Tally Evans is a mid-career professional disability artist whose work has been performed around the world. He has been a central figure in disability arts groups in Wales.
Last on
Broadcasts