Main content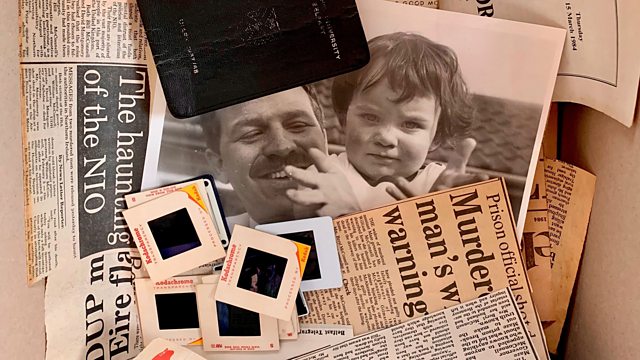 The Open Box
Poet Gail McConnell opens a box of materials relating to the life and death of her father, William McConnell, who was murdered by the IRA in 1984.
Gail McConnell's father was murdered by the IRA in March 1984, when Gail was three years old. An Assistant Governor at the Maze Prison, William McConnell was setting off for work when he was gunned down in front of Gail and her mum in the driveway of their Belfast home.
Through her poetry, fragments of childhood memory and an archive of public and personal materials gathered in a 'Dad Box', Gail pieces together her father's life and death and tries to understand the relationship they once had.
As she continues to deal with the trauma and absence left in its wake, Gail goes to find someone the murder connects her to, and who - like Gail and many others in Northern Ireland - is still living with the legacy of violence.
Producer: Conor Garrett
Editor: Andy Martin
Last on
Broadcasts