Main content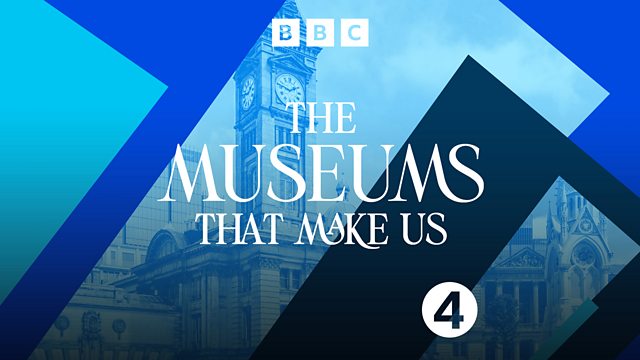 The Food Museum, Suffolk
Neil travels to the Suffolk town of Stowmarket to visit what was the Museum of East Anglian Life but will soon be The Food Museum, complete with its own reconstructed water mill.
Neil MacGregor presents a new series for BBC Radio Four celebrating the role and ambition of museums the length and breadth of the country, and in the process he'll be find answers to the question 'What are Museums For in 2022'.
He continues this week's theme looking at the powerful allure of Britain's pioneering 18th and 19th century story of Industrial and Agrarian wealth, on a visit to The 'Food Museum,' in Stowmarket, Suffolk. It was, until recently, the 'Museum of East Anglian life', and like many museums developed after the second world war it harked back to an age when agriculture was powered by the horse. Once again they've been invited to choose an object from their collection that they believe defines what the museum is for today. Their choice is the biggest in the series, an 18th century Water Mill, transported to Stowmarket in the 1970s when its original site was flooded to make a reservoir. It illustrates the mechanics of a food making process that remains at the heart of our existence, the grinding of corn to make flour, and ultimately bread. That the Mill is driven by a renewable energy is just one way in which it serves as a powerful image for food production in the heavily mechanised 21st century.
Museums have always been telescopes trained on the past to help locate a sense of place in the present. Neil believes that role is an active one, responding to changes in the people museums serve and the shifting social and cultural landscape they inhabit. After spending much of his life at the centre of our national Museum life in London, Neil is taking to the road to discover more about the extraordinary work being done in Museums outside the capital, from Stornoway to Stowmarket, and Belfast to Birmingham.
In each episode he visits a single museum, inviting them to choose an object from their collections which they feel best illustrates their civic role, and the way they relate and want to relate to their local audience. Very rarely have they chosen a crown jewel from their often priceless collections. More often it's an object with a particular local resonance, or which helps tackle episodes from the past which are being viewed very differently by citizens in the 21st century.
He'll be visiting the great national museums of Wales, Northern Ireland and Scotland, as well as major city institutions in Birmingham, Leeds, Liverpool and elsewhere. And in spite of the challenges of the last two years, everywhere he meets passionate teams who are dedicated to providing a unique experience for both local audiences and visitors from further afield.
Neil writes: "What's going on in our museums is at once challenging and exciting and it can only really be understood by visiting as many as possible and finding out how they have approached what is a vital role in providing a sense of local, regional and national identity."
Producer - Tom Alban
Original music composed by Phil Channell
Last on
Broadcast