Main content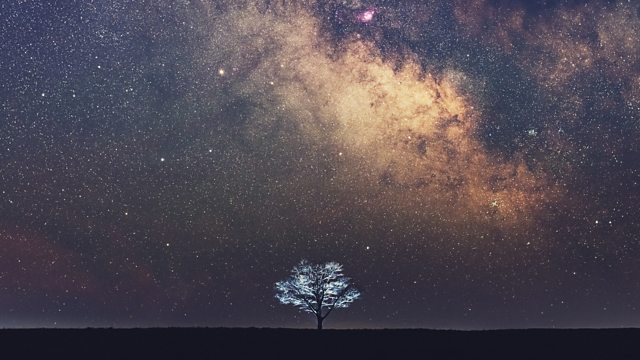 Strings
If you could travel into a future ravaged by climate change, who would you choose to help – the planet or the human race?
Linda Marshall Griffiths's drama imagines a future world where the survival of the species is threatened and decisions must be made about what is worth saving.
The Longyears spacecraft, with its five person crew, is on a mission to launch into the future by entering interconnected cosmic strings. Once in the time dilation they will await a wave-beacon from NASA that will indicate the moment to return to a future ravaged Earth where the doomsday vault that they carry on board can be utilised and re-introduced to save the human race. However, as the ship enters the cosmic strings and is propelled into a time dilation, time itself begins to complicate.
Enda.....Tamara Lawrance
Doug.....Andonis Anthony
Jilly.....Jenny Platt
Rez.....Alfred Enoch
Milo.....Adetomiwa Edun
Treth.....Claire Benedict
Sound Design by Sharon Hughes
Directed by Nadia Molinari
Written by Linda Marshall Griffiths
Programme Consultants: Dr James M Lea, Dr Ian Dawson, Dr Catherine Heinemeyer
A BBC Audio Drama North Production
The drama uses 3D binaural audio; please listen on headphones for a unique immersive experience.
Last on
Broadcast