Main content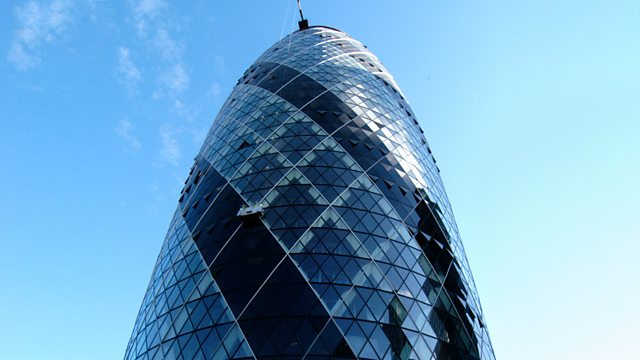 The Shabolovka Tower and the Gherkin
The Shabolovka Tower in Moscow was modernist in function and design. This radical structure inspired Norman Foster when he designed 30 St Mary Axe - The Gherkin.
1922: The Birth of Now - Ten programmes in which Matthew Sweet investigates objects and events from 1922, the crucial year for modernism, that have an impact today.
1. The Shabolovka Tower and the Gherkin. In 1922 Vladimir Shukhov built a tower in Moscow radically modernist in purpose - to transmit radio - and in design. He used a diagonally intersecting framework, his diagrid system, which uses less steel and requires no columns. This was a catalyst of Soviet modernism. Norman Foster describes the Shabolovka Tower as "a structure of dazzling brilliance and great historic importance." Inspired by it he used Shukhov's diagrid system in the design of 30 St Mary Axe - The Gherkin - from the top of which Matthew Sweet looks at the streets and churches T. S. Eliot mapped in The Waste Land.
Producer: Eliane Glaser
Readings: Neil McCaul
Last on
Broadcasts