Main content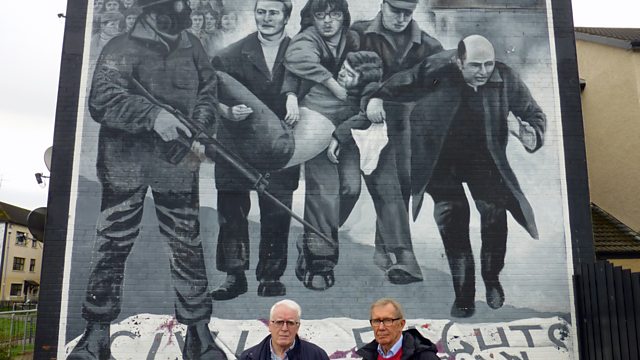 Bloody Sunday: 50 Years On
Peter Taylor assesses the legacy of 'Bloody Sunday', when 50 years ago, 13 civil rights marchers were shot dead in Londonderry/Derry by members of the Parachute Regiment.
Fifty years ago on 30 January 1972, a day that came to be forever known as "Bloody Sunday", soldiers of the First Battalion, the Parachute Regiment, shot dead 13 civil rights marchers in Londonderry/Derry. Peter Taylor tells the story of that day with a mix of his own unique archive and new interviews from those on all sides about what the events meant then and still mean today - including a rare interview with Lord Saville, who carried out an exhaustive 12 year Inquiry into the events of that day.
Bloody Sunday was the moment that changed the history of the conflict in Northern Ireland. It saw the re-birth of the IRA with hundreds of new recruits joining in the immediate aftermath of that day's events. And it was the spark which ignited and intensified the so-called Troubles, which left 3600 dead and tens of thousands injured.
Producer: Jim Frank
Editor: Penny Murphy
Last on