Main content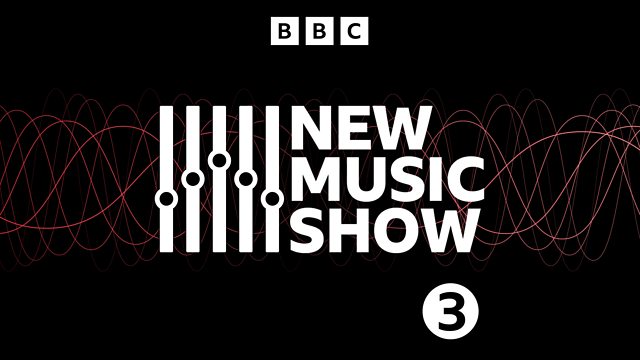 The Ivors Composer Awards 2021
The New Music Show is at The Ivors Composer Awards 2021. Exclusive coverage of the prestigious awards ceremony hosted at the British Museum by Tom Service and Sara Mohr-Pietsch.
The New Music Show at The Ivors Composer Awards 2021.
Tom Service and Sara Mohr-Pietsch celebrate the best new works by composers writing for classical, jazz and sound art in the UK as they host the awards ceremony which took place at the British Museum on Wednesday night. First presented in 1956, an Ivor represents peer recognition as they are judged by fellow composers and music creators in categories including jazz, large and small scale, solo, vocal or choral composition and sound art. Among the nominees are Alex Paxton, Nikki Iles, Lynne Plowman, Tansy Davies, Laura Bowler, Ed Hughes and Nwando Ebizie.
Last on
Music Played
Alex Paxton

Bye

Performer: Taylor MacLennan. Performer: Lloyd Coleman. Performer: David Zucchi. Performer: Alex Paxton.

Alex Paxton

Corncrack Dreams

Performer: Alex Paxton. Performer: Dominykas Snarskis.

I Hope This Finds You Well in These Strange Times, Vol. 3.
Non-Classical.
3.

Dave Manington

Dreams

Performer: John Turville. Performer: Tori Freestone. Performer: Jez Franks. Performer: Dave Manington. Performer: Will Glasser. Lyricist: Brigitte Beraha. Singer: Brigitte Beraha.

Solstice: Food For Thought.
Ubuntu Music.
3.

Nikki Iles

The Caged Bird

Ivo Neame

The Rise of the Lizard People

Performer: Jason Yarde. Performer: Tom Farmer. Performer: James Maddren. Performer: Jon Scott. Performer: Ivo Neame. Performer: Trevor Mires. Performer: Noel Langley.

Glimpses of Truth.
Whirlwind Recordings.
1.

James Dillon

Echo The Angelus

Performer: Noriko Kawai.

Ben Gaunt

Fading Spellsphere

Performer: Ben Powell.

Alex Groves

Linear Construction (No. 5)

Performer: Gabriella Swallow.

I Hope This Finds You Well in These Strange Times, Vol. 1.
Non-Classical.
12.

Robin Haigh

No One

Performer: Oliver Wass.

Zoe Rahman

Conversation with Nellie

Performer: Zoe Rahman. Performer: Courtney Pine. Performer: Oli Hayhurst. Performer: Gene Calderazzo.

Kindred Spirits.
Manushi Records.
2.

Nwando Ebizie

Fire Prevention

Performer: Nwando Ebizie.

Nikki Sheth

Nocturnal Insights

Performer: Nikki Sheth.

Ed Hughes

The Cuckmere Soundwalk

Orchestra: Orchestra of Sound and Light. Conductor: Ed Hughes.

Ed Hughes: Time, Space and Change.
Métier.

Magz Hall

Waves of Resistance

Performer: Magz Hall.

Caroline Kraabel

London 26 and 28 March 2020: Imitation: Inversion

Performer: Caroline Kraabel.

Alexander Goehr

Since Brass, nor Stone

Performer: Colin Currie. Ensemble: Pavel Haas Quartet.

Alexander Goehr: Since Brass nor Stone.
NMC.
1.

Lynne Plowman

A Field Guide to Pebbles

Performer: O Duo.

The Beachcomber: Music By Lynne Plowman.
Prima Facie.

Tansy Davies

Nightingales: Ultra-Deep Field

Ensemble: Arditti Quartet.

Stephen Goss

Still Life

Performer: Kimberly Patterson. Performer: Patrick Sutton.

Still Life.
Ravello Records.

Laura Bowler

Wicked Problems

Performer: Ruth Morley. Singer: Laura Bowler.

Michael Zev Gordon

Baruch - ten propositions of Baruch Spinoza for tenor

Performer: Anna Tilbrook. Singer: James Gilchrist.

Howard Goodall

Never To Forget

Choir: London Symphony Chorus. Orchestra: London Symphony Orchestra. Conductor: Simon Halsey.

Cheryl Frances-Hoad

Thinking I Hear Thee Call for soprano, speaker, and electronics

Performer: Frances M. Lynch. Performer: Margaret Cameron.

James McMillan

Vidi Aquam

Choir: ORA. Conductor: Suzi Digby.

Spem in alium - Vidi aquam.
Harmonia Mundi.
15.

Cleveland Watkiss

Dear Mr Khun

Ensemble: Ukitusa Quintet.

Ukitusa Quintet.
Rearward.
1.

Conor Mitchell

Democracy Dances

Ensemble: Belfast Ensemble. Orchestra: Ulster Orchestra. Conductor: Conor Mitchell.

Lara Poe

Kaamos

Orchestra: Lahti Symphony Orchestra. Conductor: Dmitri Slobodeniouk.

James Dillon

Pharmakeia

Orchestra: London Sinfonietta. Conductor: Geoffrey Paterson.

Martin Suckling

This Departing Landscape

Orchestra: BBC Philharmonic. Conductor: Ilan Volkov.

Sarah Angliss

Camberwell Beauty

Performer: Sarah Angliss.

Ealing Feeder.
Sarah Angliss.
5.

Thomas Adès

Gyökér for mezzo soprano and percussionists

Performer: Ricardo Gallardo. Singer: Katalin Károlyi.

Eight Songs from Isolation.
Oliver Zeffman Ltd.

Alex Paxton

Sometimes Voices

Ensemble: Hyper Duo.

Indigne de nous.
HYPER DUO.
2.

Anna Thorvaldsdottir

Catamorphosis

Orchestra: Berlin Philharmonic Orchestra. Conductor: Kirill Petrenko.

Alexander Goehr

Manere Op. 81

Performer: Marianne Thorsen. Performer: Richard Hosford.

Alexander Goehr: Since Brass nor Stone.
NMC.

Martin Iddon

Lampades

Performer: Jack Adler-Mckean.
Broadcast