Main content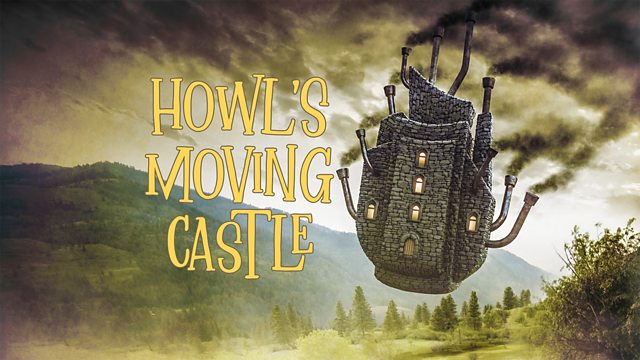 Howl's Moving Castle
When a young girl is transformed into an old woman by a spiteful witch, her only chance of breaking the spell lies with a mysterious wizard, up in his sinister moving castle.
In the land of Ingary, Sophie Hatter is resigning herself to an uninteresting life working in a hat shop, when a castle appears above the town of Market Chipping and refuses to stay still.
Visiting the shop one day, the dreaded Witch of the Waste transforms Sophie into an old crone. Setting off into the countryside to seek her fortune, Sophie soon runs into the sinister moving castle. But the castle belongs to the dreaded Wizard Howl whose appetite, they say, is satisfied only by the souls of young girls.
First published in 1986, Howl's Moving Castle's reputation has grown over time to become recognised as a fantasy classic and, in 2004, it was adapted as an Oscar-nominated animated film by Studio Ghibli.
Cast:
Narrator: Robert Bathurst
Old Sophie: Julia McKenzie
Howl: Iwan Rheon
Michael: Angus Imrie
Calcifer: Dan Starkey
Miss Angorian: Gwyneth Keyworth
The Witch of the Waste: Pippa Bennett-Warner
Young Sophie: Dakota Blue-Richards
Neil: Gerran Howell
Written by Robert Valentine
Based upon the novel by Diana Wynne Jones
Sound Design: Richard Fox
Music: Evelyn Sykes
Directed by Simon Barnard
A Bafflegab production for BBC Radio 4
Last on
Broadcast