Main content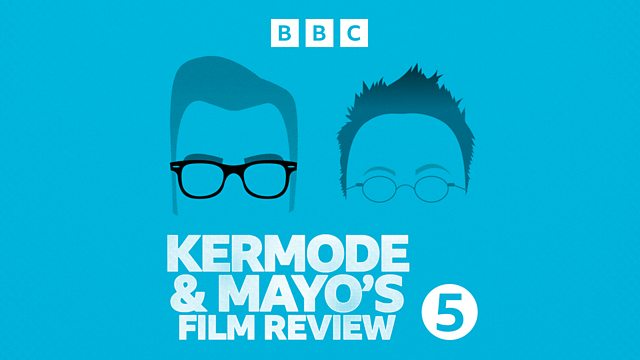 Sir Michael Caine, Halloween Kills, Venom, Ron's Gone Wrong, The Last Duel and The Velvet Underground
Sir Michael Caine, plus reviews of Halloween Kills, Venom, Ron's Gone Wrong, The Velvet Underground and The Last Duel.
Sir Michael Caine talks about his new movie Best Sellers, about a cranky, retired author who reluctantly embarks on a final book tour to help out a young publisher.
Plus we have reviews of Halloween Kills, starring Jamie Lee Curtis in the continuing saga of Michael Myers and Laurie Strode; The Last Duel, Sir Ridley Scott's film about King Charles VI declaring that Knight Jean de Carrouges settle his dispute with his squire by challenging him to a duel, written by Matt Damon and Ben Affleck and starring Jodie Comer; Venom: Let There Be Carnage, Andy Serkis's sequel starring Tom Hardy, Woody Harrelson and Michelle Williams; The Velvet Underground, Todd Hayne's documentary about the seminal sixties band; Ron's Gone Wrong, the story of Barney, an awkward middle-schooler and Ron, his new walking, talking, digitally-connected device; and Ear for Eye, Debbie Tucker Green's film following British and American Black characters of different generations navigating their way through today's society, offering a critical perspective on the state of the nation.
Mark and Simon also talk you through the best and worst films on subscription-free TV next week and recommend a home entertainment purchase in DVD of the Week.
We welcome your contributions: Email: mayo@bbc.co.uk Twitter: @wittertainment
03.00: CORRESPONDENCE
20.24: CELEBRATING CINEMA
24.05: BOX OFFICE TOP TEN
48.40: HALLOWEEN KILLS
56.28: GUEST: SIR MICHAEL CAINE
01.15.24: RON'S GONE WRONG
01.20.40: WTF 1
01.26.00: TV MOVIES OF THE WEEK
01.31.10: THE LAST DUEL
01.42.42: EAR FOR EYE
01.47.79: NEVER GONNA SNOW AGAIN
01.51.40: WTF 2
01.55.59: VENOM: LET THERE BE CARNAGE
02.02.25: THE VELVET UNDERGROUND
02.10.35: DVD OF THE WEEK
Last on
Broadcast

The Wittertainment Code of Conduct
Podcast
Mark Kermode joins Simon Mayo to give his verdict on the week's movies