Main content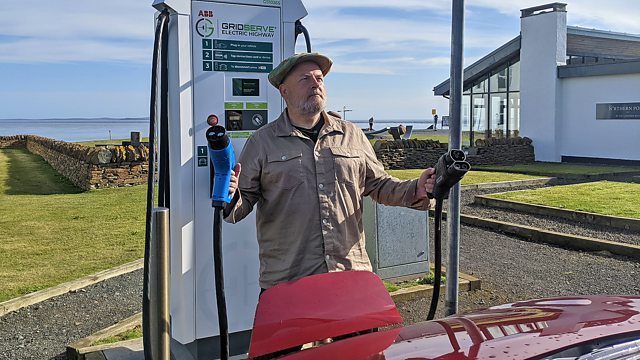 Peter Curran is back on the road, travelling from Lands' End to John O'Groats in an electric car. Is the country ready for a future of electric vehicles?
Peter Curran is getting back on the road, in an electric vehicle. When Peter set out on his first adventure in an electric vehicle for Radio 4, ten years ago, owning one was more of a niche interest than a regular part of life.
But things have changed. And with a deadline of 2030 on the last sale of combustion engine cars in Britain, manufacturers and researchers have had to kick their work up a gear.
In this new series, Peter travels from Lands' End to John O'Groats and asking whether the country is ready for the new era of electric cars.
Along the way he'll explore what makes an electric car, from mining of lithium and the latest in battery technology, to how manufacturers like Nissan plan to keep up with soaring demand. And he'll also speak to people pushing electric vehicles to their very limits, whether it be in racing, like McLaren and Extreme-E, to Chris Ramsey, a maverick planning to drive an electric vehicle from pole-to-pole.
Presenter: Peter Curran
Producer: Ellie Clifford
Executive Producer: David Prest
Last on
More episodes
Next
You are at the last episode