Main content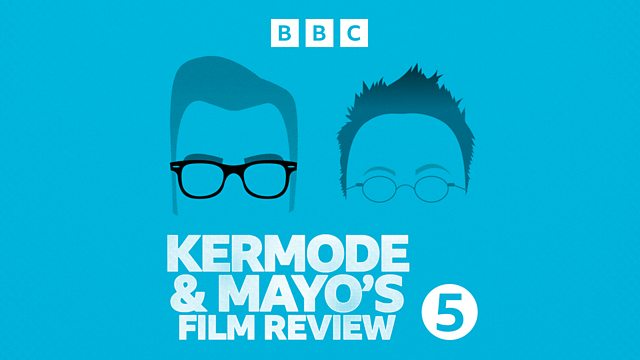 Phyllida Lloyd, Shang Chi and the Legend of the Ten Rings and Here Today
Phyllida Lloyd talks about her new film Herself. Plus reviews of Annette, Shang Chi and the Legend of the Ten Rings, The Champion of Auschwitz and Here Today.
Mark and Simon's guests are director Phyllida Lloyd and producer Sharon Horgan, who talk about their new film Herself, about a young mother who escapes her abusive husband and fights back against a broken housing system.
Mark reviews Leos Carax's collaboration with Ron and Russell Mael of Sparks, Annette; Misha and the Wolves, the story of a woman whose holocaust memoir took the world by storm; Marvel's Shang Chi and the Legend of the Ten Rings, about the master of unarmed weaponry-based Kung Fu, who is forced to confront his past after being drawn into the Ten Rings organization; drama The Champion of Auschwitz, the story of the pre-war boxing champion Tadeusz "Teddy" Pietrzykowski, who in 1940 arrives with the first transport of prisoners to the newly created concentration camp; Here Today, Billy Crystal's comedy drama about a veteran comedy writer who meets a New York street singer; Wildfire, the story of two sisters who grew up on the fractious Irish border; and Kay Cannon's modern take on Cinderella.
Plus we'll be attempting to solve those maddening movies you half-remember from years ago in WTF - What's That Film.
Mark and Simon also talk you through the best and worst films on subscription-free TV next week, and recommend a home entertainment purchase in DVD of the Week.
Send us your sub 20 second instant reaction to any film attached to an email to mayo@bbc.co.uk for our feature 'Lobby Correspondents'.
Download our podcast from the Baby Sea Clowns app.
We welcome your contributions: Email: mayo@bbc.co.uk Twitter: @wittertainment
03.44- Correspondence
16.34- Welcome
20.20- Celebrating Cinema
24.36- Box Office Top Ten
37.10- WTF
43.45- Shang-Chi review
49.33- Herself, interview with Phyllida Lloyd
1.02.01- Cinderella review
1.08.10- WTF
1.11.30- Annette
1.18.30- TV Movies of the Week
1.22.50- Here Today review
1.28.35- Correspondence
1.33.00- WTF
1.34.35- Wildfire review
1.44.10- Misha and the Wolves review
1.49.37- Champion of Auschwitz review
1.53.30- Correspondence
1.58.13- DVD of the week
Last on
Broadcast

The Wittertainment Code of Conduct
Podcast
Mark Kermode joins Simon Mayo to give his verdict on the week's movies