Main content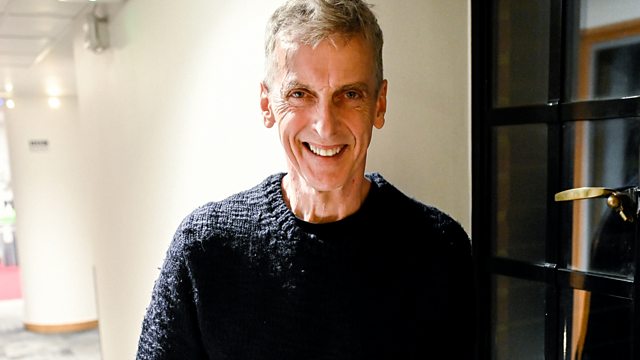 Hands Up Foundation
Actor Peter Capaldi makes the Radio 4 Appeal on behalf of Hands Up Foundation.
Actor Peter Capaldi makes the Radio 4 Appeal on behalf of the charity Hands Up Foundation.
To Give:
- Freephone 0800 404 8144
- Freepost BBC Radio 4 Appeal. (That's the whole address. Please do not write anything else on the front of the envelope). Mark the back of the envelope 'Hands Up Foundation'.
- Cheques should be made payable to 'Hands Up Foundation'.
- You can donate online at bbc.co.uk/appeal/radio4
Registered Charity Number: 1156491
Last on
The Hands Up Foundation
The Hands Up Foundation is a small innovative charity raising funds and awareness for aid to Syria. Working with local Syrian organisations to provide vital education and healthcare, Hands Up believes in giving a hand up, not a hand out, and in the personal dignity gained by empowering local communities. On Syria's tenth year in conflict, now more than ever it is important to foster hope and remind people in Syria that they have not been forgotten. £5 a month will provide stationery kits for six children for a year. £20 a month will provide medication for 200 patients for a year. £500 will provide and fit a life-changing prosthetic.
Rayan's story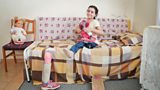 Rayan is 12 and was severely injured by a car bomb near Damascus. As a result, she had to have her leg amputated. Thankfully, Rayan and her family found a clinic that was funded by Hands Up. They gave her the prosthetic leg and medical treatment she needed. Now Rayan can walk and play again. Prosthetics give dignity, movement, hope and opportunity. For Rayan, it meant the chance to go back to school and follow her dream of becoming an engineer. 
Education in Lebanon's Bekaa Valley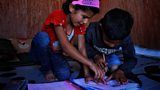 Having spent most of their lives in makeshift camps, Syrian refugee children receive limited or no education and are unable to qualify for entry into the Lebanese school system. Hands Up funds a school in the Bekaa Valley which aims to give Syrian refugee children the chance for a brighter future by providing them with the basic literacy and numeracy skills required to enter formal education.
Medical care in northern Syria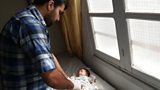 Doctors and health clinics are few and far between in poor areas devastated by conflict. Hands Up funds a primary health clinic in Tel Abyad, near Aleppo, where no other healthcare facilities exist. The clinic provides free treatment to a community of 10,000 people.
Charity website
https://handsupfoundation.org/
Broadcasts