Main content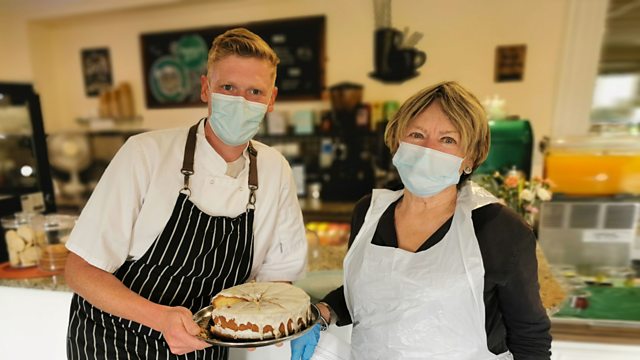 Catering in Care Homes
After the lives of elderly and disabled people living in care homes were brought sharply into focus during the pandemic, Sheila Dillon looks at how catering is done in care homes.
The Coronavirus pandemic has brought into focus the lives of older and disabled people living in care homes like never before. From the start of the first lockdown, there were fears about food being in short supply, and then later came the reality of lockdown, with residents spending days alone in bedrooms, and video-calls and 'window visits' becoming the only means of contact with loved ones.
In this programme, relatives share their anxieties about the catering on offer to elderly parents, about the quality of food, and how well trained care staff are at getting meals from plates to mouths. Sheila Dillon hears how some care homes are tied into buying food from certain catering companies, and discovers the average care home now spends £4 a day on food per person.
In Hertfordshire, Sheila meets an organisation called Hertfordshire Independent Living Service which is being funded by the NHS to improve nutrition and hydration in care homes – it offers training and accredits those that are doing particularly well. While in the Surrey Hills, Birtley House care home has been growing vegetables to be used in the kitchen for several years, its chef explains how it helps keep the menus interesting and the residents healthy.
GBBO judge Prue Leith, who recently carried out a review for the Government into hospital food, says money must be spent on providing better training for care home staff. A chefs course specifically for those working in social care has been set up, but so far only one college is offering it.
Presented by Sheila Dillon
Produced in Bristol by Natalie Donovan
Reporting from Carolyn Atkinson
Last on
Broadcasts