Main content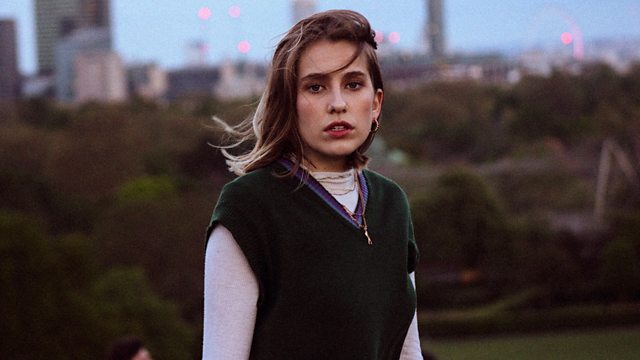 Singer-Songwriter Josie Proto, Child protection changes, Women and COP26, UTIs
Singer Josie Proto, women and UTIs, why do we need to rewrite the rules of child protection? Is the key to the climate crisis having more women leading at the negotiating table?
An estimated 50% of women in the UK will have a urinary tract infection at some point in their lives and between 20-30% are likely to have a recurrence. For some, these recurrent infections can lead to a significant impact on their health and way of life. Dr Agnes Arnold-Forster, a medical historian from McGill University with a personal history of UTIs has produced a documentary with two others, to shine a light on the experiences of women with UTIs. She and Dr Catriona Anderson, a GP specialised in treating UTIs, discuss why some women feel failed by the system.
We need to rewrite the rules of child protection says Professor Carlene Firmin. She talks to Jessica Creighton about her work in this area, how it differs from previous approaches and how it might help the 'disappearing girls' Woman's Hour has talked about recently – those young girls, often in care, at risk of sexual exploitation who regularly go missing. Anna Holland a consultant social worker for the NSPCC joins them.
Rising singer-songwriter, Josie Proto, started out playing her grandmother's guitar. Her frustration towards the extreme measures women feel they need to take in order to simply get home safely has inspired her new song. She talks about her music and performs live with "I Just Wanna Walk Home", described by Radio 1's Annie Mac as "The Hottest Record in the World".
There are three months to go before the start of COP26 negotiations in Glasgow - the 26th attempt to agree on actions to combat the climate crisis. But if the past 25 meetings haven't provided a solution, what needs to change to get the results the planet needs? Bianca Pitt, one of the co-founders of the campaign SHE Changes Climate, is convinced that the key is having a lot more women leading at the negotiating table. Bianca explains why women will make a difference. She is joined by environmental lawyer and expert in international climate negotiations, Farhana Yamin - who describes her experience of getting 197 countries to agree, and what she thinks women can bring to a sustainable future.
Presenter: Jessica Creighton
Producer: Kirsty Starkey
Interviewed Guest: Dr Agnes Arnold-Foster
Interviewed Guest: Dr Catriona Anderson
Interviewed Guest: Professor Carlene Firmin
Interviewed Guest: Anna Holland
Interviewed Guest: Josie Proto
Interviewed Guest: Farhana Yamin
Interviewed Guest: Bianca Pitt
Last on
Links for support with child safeguarding
Broadcast

Podcast
Women's voices and women's lives - topical conversations to inform, challenge and inspire.