Main content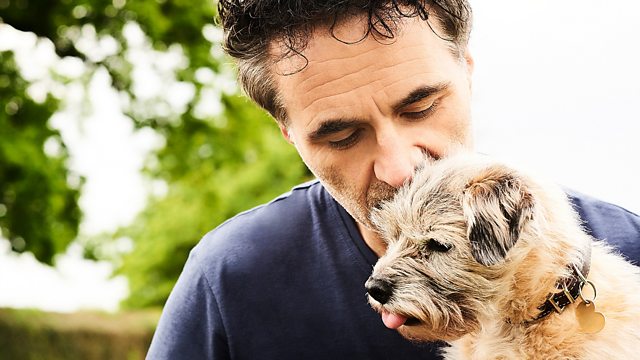 Professor Noel Fitzpatrick, veterinary surgeon.
Professor Noel Fitzpatrick, veterinary surgeon, shares the eight tracks, book and luxury item he would take with him if cast away to a desert island. With Lauren Laverne.
Professor Noel Fitzpatrick is a veterinary surgeon who presents the television series The Supervet. He has pushed the boundaries of treatment available to animals and has developed ground breaking surgery including fitting the world's first bionic leg on a dog.
Noel was born in Ballyfin in Ireland where his father Sean was a farmer. As a very small boy Noel's job was to count the sheep at night which he credits as the catalyst for his enduring love of animals.
He completed his training in Ireland where he worked as a country vet looking after livestock. He moved to England in the 1990s and set up his referral practice in Surrey in 1997.
Some of his famous clients include Meghan Markle's dog Guy and Russell Brand's cat Morrissey. He has also written two best-selling books based on his experiences of working with animals.
DISC ONE: One by U2
DISC TWO: Love of My Life by Queen
DISC THREE: Stairway to Heaven by Led Zeppelin
DISC FOUR: Do Anything You Want To by Thin Lizzy
DISC FIVE: Walking in My Shoes by Depeche Mode
DISC SIX: Ruby Tuesday by The Rolling Stones
DISC SEVEN: Uprising by Muse
DISC EIGHT: Nothing Else Matters (Live) by Metallica And San Francisco Symphony
BOOK CHOICE: Oscar Wilde: Essays and Letters, Plays and Poems, Stories
LUXURY ITEM: A guitar
CASTAWAY'S FAVOURITE: One by U2
Presenter: Lauren Laverne
Producer: Paula McGinley
Last on
Find out about Professor Noel Fitzpatrick's life and his work as a veterinary surgeon.
Music Played
U2

One

Achtung Baby.
Universal-Island Records Limited.
3.

Queen

Love Of My Life

A Night At The Opera.
EMI Records Limited.
9.

Led Zeppelin

Stairway To Heaven

Led Zeppelin IV (Deluxe Remastered).
Atlantic.
4.

Thin Lizzy

Do Anything You Want To

Black Rose - A Rock Legend.
Mercury Records Limited.
1.

Depeche Mode

Walking in My Shoes

Songs Of Faith And Devotion.
Mute Records Limited.
2.

The Rolling Stones

Ruby Tuesday

Forty Licks.
Decca Music Group Limited.
16.

Muse

Uprising

The Resistance.
Warner Music UK Limited.
1.

Metallica And San Francisco Symphony

Nothing Else Matters (Live)
Broadcasts