Main content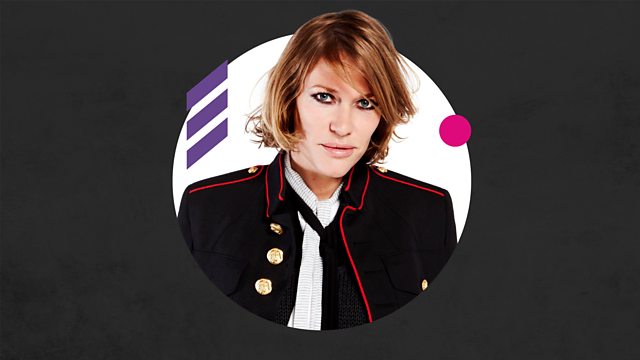 The Poet Tree: Kei Miller
Cerys has an in-depth conversation with poet Kei Miller about his influences, inspirations and work. Plus she raids her record collection for an eclectic Sunday morning soundtrack.
Cerys has an in-depth conversation with poet Kei Miller in The Poet Tree, discussing his work, influences and inspirations. Kei also shares records where the lyrics have had an impact on him personally and shines a light on new poets.
Kei Miller grew up in Kingston, Jamaica and moved to England to study an MA in Creative Writing before gaining a PhD in English Literature. In 2006 he published his first collection of short stories, Fear of Stones and other stories which was shortlisted for a Commonwealth Writers Prize and his first poetry collection, Kingdom of Empty Bellies. An award winning poet, novelist and teacher Kei's most recent work is a collection of essays explore the meaning of silence.
Plus Cerys raids her record collection for hidden gems, crossing continents and genres as well as bringing you her latest finds from around the globe. She also hears from professional whistler Molly Lewis and marks the anniversary of Louis Armstrong's death by celebrating his partnership with Lillian Hardin Armstrong.
Last on
Music Played
O'Donel Levy

Bad, Bad, Simba

Hodges, James, Smith & Crawford

Nobody

Early Years and Unheard Pearls 1970-1973.
Kent Records.

Wynonie Harris

Who Threw The Whiskey In The Well?

Blow Your Brains Out: Greatest Jukebox Hits & Dancefloor Favourites.
Jasmine Records.

John Murry

I Refuse To Believe (You Could Love Me)

D Rothon

Eight Million Miles High

Ballaké Sissoko

Djourou (feat. Sona Jobarteh)

Wynonie Harris

All She Wants To Do Is Rock

Blow Your Brains Out: Greatest Jukebox Hits & Dancefloor Favourites.
Jasmine Records.

Funkapolitan

As The Time Goes By

Etta James

All The Way Down

Etta Is Betta Than Evvah!.
Ace Records Ltd.
13.

Arandel

Nos Contours (feat. Ornette)

World's Famous Supreme Team

Hey DJ

The Famous Charisma Box: The Terminal Years.
8.

The Dynamics

Miss You

Mezzanine De L'Alcazar: Volume 10 CD1.
ITH Ltd.
4.

Group Changui de Guanta

Hazlo Como Yo

Gus Viseur et son orchestre

Swing 42

Djangology and More - A Compedium of Jazz Manouche (aka Gyspy Jazz).
Jasmine Records.

Molly Lewis

Balcony for Two

Edward Sharpe and the Magnetic Zeros

Home

Rough Trade Records Ltd..

Whistlin' Alex Moore

Whistlin' Alex Moore's Blues

From North Dallas to the East Side.

Dylan LeBlanc

Gentle On My Mind

Subway Sect

Get That Girl

Dorothy Ashby

Afro Harping

A Complete Introduction To Chess, Checker And Cadet CD4.
Universal Music (UK) Limited.
10.

Brandee Younger

Reclamation

The Clash

Rudie Can't Fail

Lee "Scratch" Perry

Soul Fire

Moody

Words Words Words [Vocal] (feat. Cold Diamond & Mink)

Bob Marley & The Wailers

Babylon System

Songs Of Freedom CD4.
Universal-Island Records Limited.
8.

Buju Banton

Not An Easy Road

Til Shiloh.
Polydor Limited.
6.

Erland Cooper

The Island 1961 - Pt. 1

Dougie Stu

Henny (feat. Jeff Parker)

Señor Coconut

Smoke On The Water

L.A.B.

In The Air

L.A.B. III.
Loop Recordings.
2.

King Oliver and His Creole Jazz Band

Dippermouth Blues

Louis Armstrong and His Hot Five

Potato Head Blues

Universal Music Publishing Group: 20th Century Pop 1925-1977 CD1.
10.
Broadcast