Main content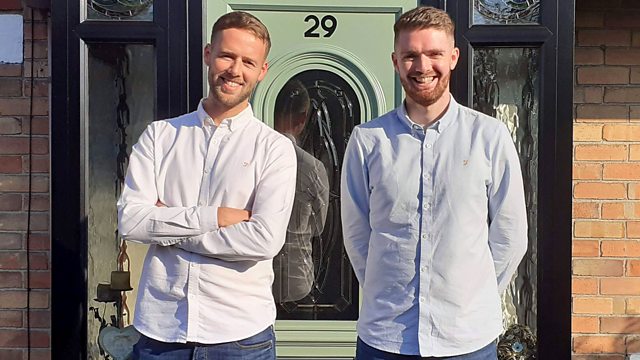 Episode 1
In this episode we chat about childhood - sibling rivalries, family pets and favourite toys.
Deirtear gur féidir do chairde a roghnú ach nach féidir do mhuintir a roghnú. Scaoileann na baill teaghlaigh an fhírinne ar a chéile agus iad ag roinnt 'thuas seal, thíos seal' an tsaoil in Saolta 's Gaolta. Deartháireacha, deirfiúracha, fir agus mná céile, tuismitheoirí agus a gclann ina suí sa bhaile agus ag roinnt cuid de na scéalta is suimiúla agus is greannmhaire a bhaineann le fás aníos le chéile. I ngach eagrán, tá grianghraif theaghlaigh, físeáin bhaile agus cartlanna comhaimseartha ag cur lena scéalta. Sa chéad chlár, téann Fionnuala agus Oisín McVicker, deirfiúr agus deartháir as Béal Feirste, siar ar bhóithrín na smaointe ar lanna rollála, ar chláir scátála agus taismí acu i rith an bhealaigh. Cuimhníonn Fionnuala agus Caitríona Nic an tSaoir, máthair agus iníon as Baile Raghnaill ar mhoncaí a shiúil an domhan agus tugann na deartháireacha Doherty, Ciarán agus Darach, aghaidh ar chulaith na Chéad Chomaoineach.
It's said that you can choose your friends but you can't choose your family. Those family members spill the beans on one another as they share with us the ups and downs of life in Saolta 's Gaolta. Brothers, sisters, husbands, wives, parents and their children sit in the comfort of their own homes and share their most entertaining stories of growing up together. In each episode, their anecdotes are combined with family photos, home videos and archive from the time. In the first programme, sister and brother Fionnuala and Oisín McVicker from Belfast cast their minds back to rollerblades, skateboards and crashes; mother and daughter Fionnuala and Caitríona Nic an tSaoir from Randalstown remember a monkey that travelled the world and brothers Ciarán and Darach Doherty from Belfast come face-to-face with a communion suit.
More episodes
Previous
You are at the first episode