Main content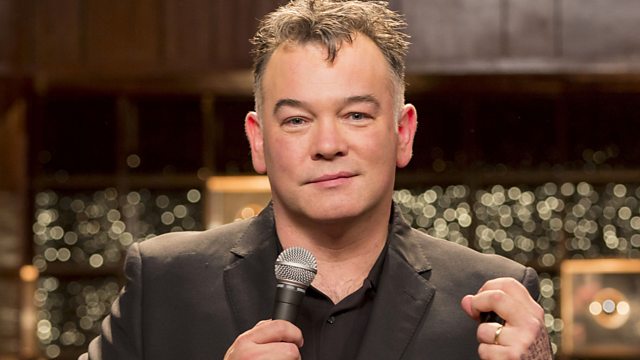 Stewart Lee: Unreliable Narrator
Comedian Stewart Lee considers the problems and possibilities of unreliable narrators and the trust we put in narrative voices. Or does he?
Comedian and writer Stewart Lee draws on a lifetime of professional untruths to consider the disorienting and apparently all-encompassing world of the unreliable narrator.
Why, if we appreciate truth, objectivity and authenticity so much, do we also love the distortions of almost all narrative art?
Does the basic human desire to tell stories mean that none of us are ever really telling the truth?
What happens when the idea of manipulating the narrative leaves the world of entertainment and enters the world of politics?
From the British Library to the middle of a Victorian graveyard, in novels and poems, documentaries, the songs of Bob Dylan and stand-up comedy, Stewart picks through the archives and encounters a host of more or less reliable voices including Mediaevalist Dr Hetta Howes, writer and critic Jennifer Hodgson, political commentator Nesrine Malik, poet Rob Auton, filmmaker Ben Rivers, Dylanologist Nish Kumar, comedian Russell Kane and one or two devious special guests.
Be on your guard, expect the unexpected and suspend your disbelief as we head out in search for something to rely on.
Presenter: Stewart Lee
Producer: Michael Umney
Executive Producer: Max O'Brien
A Novel production for BBC Radio 4
Last on