Main content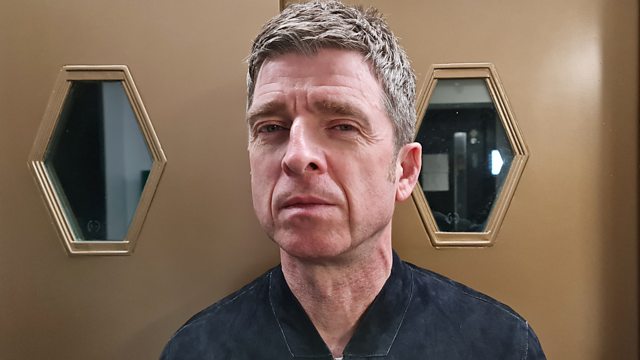 Noel Gallagher, Amanda Whittington, Mount Recyclemore
Noel Gallagher on his album of High Flying Birds hits. Amanda Whittington's play about a women's team so successful it lead to an FA ban. Mount Recyclemore, the G7 leaders in junk.
Noel Gallagher discusses his new album Back the Way We Came: Vol 1, a Greatest Hits compilation from a decade of his band High Flying Birds that he formed once Oasis broke up in 2011.
In the week that the Football Association has appointed its first ever female chair, playwright Amanda Whittington talks to John Wilson about her play Atalanta Forever. Set in 1920s Huddersfield, it is inspired by the true story of a women's football team so successful that The Football Association banned women from playing the beautiful game. Thousands thronged to watch women's football but the FA declared, 'The game...is quite unsuitable for females and ought not to be encouraged.' People are thronging to watch the play too: its first performance at the Piece Hall in Halifax was a sell-out.
Mount Recyclemore has just been unveiled on the Cornish coast directly opposite the Carbis Bay Hotel where the G7 summit begins tomorrow. Echoing the carvings of American presidents at Mount Rushmore the heads of the 7 world leaders at the conference have been sculpted in discarded electronics, highlighting the growing problem of e-waste and its damage to the environment. John Wilson hears from Alex Wreckage, one of the artists behind the work, and Liam Howley of musicMagpie, the resale website that commissioned it.
Presenter: John Wilson
Producer: Sarah Johnson
Studio Manager: Emma Harth
Last on
'Mount Recyclemore'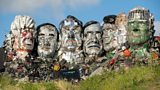 'Mount Recyclemore' is at Sandy Acres Beach in Cornwall until Monday

Photo (c) musicMagpie 
Noel Gallagher
Back the Way We Came: Vol 1 (2011-2021) The Best of Noel Gallagher's High Flying Birds is released on 11th June 2021

Main image above (c) Jerome Weatherald 
Atalanta Forever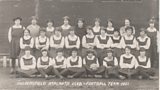 Broadcast