Main content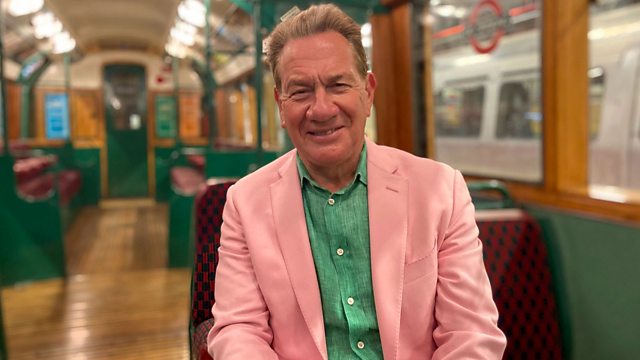 Park Royal to Westminster
Michael discovers the origins of Harry Beck's iconic map of the Underground, learns about a shocking surrealist show in 1930s Piccadilly and explores the headquarters of Churchill's war cabinet.
Michael's rail journey through the interwar capital follows Harry Beck's radical map for the London Underground, embraced by Londoners since its launch in 1932. Michael finds out how persistence paid off for Beck after his design was initially rejected. At the Acton depot of the London Transport Museum, Michael traces the map's origins among the 320,000 exhibits in the urban transport collection.
Heading into town, Michael swings by the Dorchester, newly listed in his 1936 guidebook after its recent opening. Piccadilly is his next stop, home to the Royal Academy of Arts and galleries galore. Michael discovers a shocking show which took place here in 1936 - London's first exhibition of Surrealism. A contemporary critic paints a colourful picture of the surreal stunts of the day, including Spanish artist Salvador Dali dressed as a deep-sea diver holding two wolfhounds. Keen to explore how the surrealism of the 1930s influences artists today, Michael is persuaded by a young artist, who works with virtual reality, to try on a pair of VR goggles.
In Whitehall, Michael explores the subterranean headquarters of the war cabinet where Winston Churchill, leader of the wartime coalition government, and the chiefs of staff of the army, navy and air force discussed how the war would be conducted. Michael is fascinated by the fingernail marks on the armrests of Churchill's chair.
Credits
| Role | Contributor |
| --- | --- |
| Presenter | Michael Portillo |
| Director | Tom Richardson |
| Series Editor | Alison Kreps |
| Executive Producer | John Comerford |
| Production Company | Fremantle |