Main content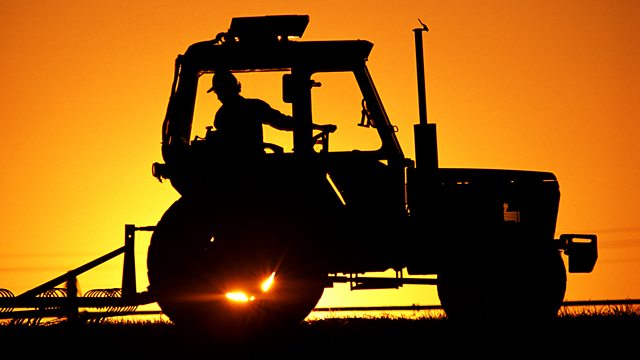 04/06/21 Recovery through nature; Farm safety; Rural Tourism
Wildlife Trusts call for investment in nature to rebuild after the pandemic. The psychologist studying why farmers ignore safety measures.
Rural tourism and farm attractions.
The Wildlife Trusts are calling for more investment in nature to help rebuild after the pandemic. They've published a new report called 'Wilder Recovery'. That recovery could come through initiatives like 'The Bay - A Blueprint for Recovery'. It's a project encouraging greater connection with nature, including social prescribing by GPs and mental health teams, around Morecambe Bay.
Farms are among the most dangerous workplaces - 20 people lost their lives while working on farms from 2019 to 2020 according to the Health and Safety Executive, and there were 12 thousand injuries in the same period. How can agriculture improve its safety record?
Psychologist Dr Amy Irwin from the University of Aberdeen has been been conducting research on farm safety and believes her findings could lead to fewer deaths. She says we need to change the culture on farms. For instance, many farmers don't wear helmets on quad bikes, sometimes because they forget them, or may not have one, but often because they think wearing one makes them look silly.
As part of our series on rural tourism, we look at how one farm attraction has fared over the past year. Roves Farm near Swindon makes most of its money from visitors. Under lockdown its income plummeted, but the farm shop selling home-produced meat and eggs kept it going. Now lockdown's eased, visitors are back, can the farm recoup that lost income?
Presenter: Caz Graham
Producer: Rebecca Rooney
Last on
Broadcast