Main content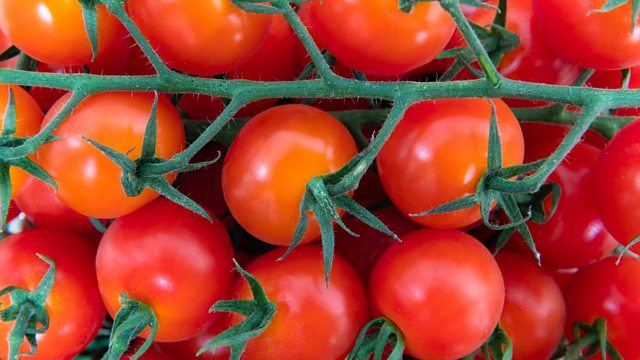 GQT at Home: Tasty Tomatoes and Anarchic Aloes
Peter Gibbs hosts the horticultural programme featuring a group of gardening experts.
Peter Gibbs hosts the horticultural programme featuring a group of gardening experts - Bob Flowerdew, Matthew Pottage and Bunny Guinness - and a virtual audience of green-fingered listeners.
This week, our panel answers your questions on temperamental wisteria, planting around a Wendy house, and what you can plant to encourage pollination in your garden.
Away from the questions, Pippa Greenwood visits Rosy Hardy of Hardys Cottage Garden Plants to take a trip down Chelsea memory lane.
Producer - Jemima Rathbone
Assistant Producer - Millie Chu
A Somethin' Else production for BBC Radio 4
Last on
Plant List
Questions and timecodes are below. Where applicable, plant names have been provided.
Q – I would love to compost food waste. How do I get started?
(2 minute, 57 seconds)
Q – I have an aloe vera. It's now growing so much that we're struggling to keep it under control. Can it be cut into separate plants or will that kill it off, or is there something else we can do?
(6 minutes, 55 seconds)
Q – I have a wisteria growing on my back fence for about 5 years. Last April, it flowered for the first time. This year, I only have leaves, no flowers. Is this likely to have been caused by the timing of my pruning, or is this just the potluck of flowering wisterias?
(9 minutes, 30 seconds)
Bob –
Wisteria sinensis
Q – We have recently gained a Wendy house from our neighbours. We'd like to add some plants in pots or down the side of the house to blend it in with the garden. Can you suggest some plants that would be small child friendly?
(13 minutes 55 seconds)
Bunny –
Lavender
Hyssop
Matthew –
Hibiscus syriacus 'Pink Giant'
Cotinus 'Candy Floss'
Cissus striata
Feature – Pippa Greenwood chats to Rosy Hardy of Hardys Cottage Garden Plants about their final Chelsea display
(17 minutes, 53 seconds)
Ranunculus aconitifolius
Epimedium pubigerum
Epimedium grandiflorum 'Lilafee'
Q – What plants in your gardens have you noticed attract the most bees?
(23 minutes 30 seconds)
Bunny –
Symphytum (Comfrey) 'Hidcote Blue'
Bob –
Thyme
Hyssop
Alliums
Q – We have become infested by a blue beetle – friend or foe?
(25 minutes, 13 seconds)
Q – Last year, I set up a lockdown gardening club. Do the panel have any suggestions for ornamentals we could start growing from seed now? Preferably ones that are suitably easy, not to deter beginners from the world of horticulture.
(27 minutes, 2 seconds)
Bunny –
Lemon verbena
Bob –
Matthiola longipetala (Night-scented stock)
Zaluzianskya capensis
Matthew –
Amaranthus caudatus 'Fat Spike'
Persicaria orientalis
Q – What are the best varieties of tomato to grow outdoors and not in the greenhouse in the UK? Tasty tomatoes please! 
(31 minutes, 43 seconds)
Bob –
Gardener's Delight
Pink Brandywine
Marmande
Bunny –
Sungold
Q – I was given a cutting from a Hoya plant a few years ago, and it has suddenly started growing very fast and wanting to climb and not hang. How high might it get, and can I prune it to keep it manageable?
(34 minutes, 24 seconds)
Q – The best piece of rubbish you've found that's now a feature in your garden?
(36 minutes, 56 seconds) 
Broadcasts