Main content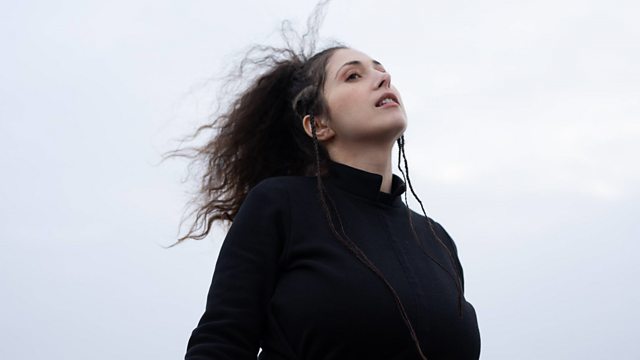 Mentrix; Tech safety in domestic abuse; Sam Roddick; Dating over 60
Iranian musician Mentrix on challenging traditions.
Last year the avant-garde Iranian artist Mentrix released the critically acclaimed album My Enemy, My Love. The tracks Walk and Nature had accompanying cinematic videos, that explored themes of womanhood, solidarity and spirituality, against the backdrop of the horizons of the Iranian desert. Mentrix has now released the single and video 99 Names of God - a well-known Muslim chant, traditionally sung by men during Ramadan, giving it a poetic and feminine context and challenging traditions that forbid women to unveil, dance and sing. The accompanying video is visually striking, but has generated a lot of criticism, with some people describing it as offensive, disrespectful and sinful. Mentrix joins Anita to explain the ideas behind it.
This week the domestic abuse charity, Refuge launched a Tech Safety site to help women recognise signs of tech abuse. They say smartphones, tablets, laptops and other electronic devices provide abusers with a means to monitor, contact and stalk vulnerable women and girls, meaning even innocuous devices including games consoles and children's connected toys can be control and isolate victims. Ruth Davison, CEO of Refuge explains how. Aisha Gill, Professor of Criminology at Roehampton University, expert on violence against women & children in Black and minoritised communities joins her.
A listener emailed us, wanting to know how she should go about dating in her late 60's. So we discuss advice and tips for entering the dating world in older age, and post-lockdown, with dating expert Charly Lester and TV presenter Jan Leeming.
Sam Roddick's mother Anita founded the Body Shop chain in the 1970's, and her father Gordon joined what soon became a multi-million pound business. But the Roddicks famously gave away most of the money they made to causes they believed in, and they raised awareness too - in particular in the 1990's highlighting the indigenous peoples of Brazil, whose land and way of life was under threat and who were fighting back. Anita Roddick died in 2007, and three years ago, having had her own successful career in business, Sam decided to take on her parents' legacy. She is now reviving their work with indigenous peoples, and in a new project called Choose Earth is focusing funds on female community leaders in the Amazon and elsewhere in Brazil.
Last on
Chapters
Tech saftey in domestic abuse

Tech saftey in domestic abuse

A look at trying to take back control if you are in an abusive relationship

Duration: 11:10

Mature Dating

Mature Dating

One listener has written in asking for advice about finding a parter in later life

Duration: 11:56

Mentrix

Mentrix

Advongaurd, Irainin artist Mentrix has released her new album, 99 names of god

Duration: 09:20

Sam Roddick

Sam Roddick

Sam Roddick talks to us about reviving her families work fighting for indigenous people

Duration: 07:21

Broadcast
Podcast
Women's voices and women's lives - topical conversations to inform, challenge and inspire.