Main content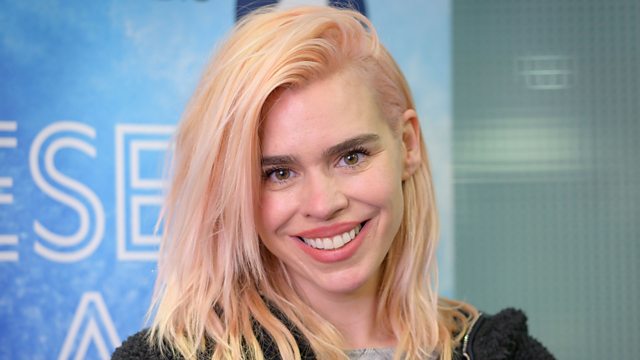 Billie Piper, actor
Billie Piper, actor, shares the eight tracks, book and luxury item she would take with her if cast away to a desert island. With Lauren Laverne.
Billie Piper is an Olivier Award winning actor and former pop star.
She was born in Swindon in September 1982, and her parents nurtured her interests in dance and drama from a young age.
After a winning a scholarship to study at the Sylvia Young Theatre School, she moved to London as a young teenager, leaving the family home. By the age of 15, she was a full time pop star. She became the youngest female artist ever to go straight to number one in the UK charts when her debut single was a hit in 1998.
Just three years later, after releasing more successful singles and two albums and touring furiously to promote them, Billie left the music industry. She married the DJ Chris Evans, and found herself the frequent subject of newspaper stories.
She decided to turn to acting, her first love, and by 2005 she was back in the spotlight playing Rose Tyler in the BBC's revival of Doctor Who. Since then she has taken on a wide range of acclaimed screen and stage roles, most notably picking up all six available awards for Best Actress – including the Olivier Award – when she starred in a new version of Lorca's play Yerma. Her recent TV series I Hate Suzy, which she co-created, has been BAFTA nominated and she has also written and directed her first film, Rare Beasts.
DISC ONE: Pure Imagination by Gene Wilder
DISC TWO: This Must Be the Place (Naïve Melody) by Talking Heads
DISC THREE: Sara by Fleetwood Mac
DISC FOUR: Out of Space by The Prodigy
DISC FIVE: Champagne Supernova by Oasis
DISC SIX: Turn The Page by The Streets
DISC SEVEN: Halo by Beyoncé
DISC EIGHT: Juicy by The Notorious B.I.G
BOOK CHOICE: The Cost of Living by Deborah Levy
LUXURY ITEM: Billie's children's art work
CASTAWAY'S FAVOURITE: Champagne Supernova by Oasis
Presenter Lauren Laverne
Producer Sarah Taylor
Last on
The actor shares her castaway discs and what they mean to her.
Music Played
Gene Wilder

Pure Imagination

Willy Wonka And The Chocolate Factory.
UMC (Universal Music Catalogue).
7.

Talking Heads

This Must Be the Place (Naïve Melody)

Speaking In Tongues.
Warner Music UK Limited.
9.

Fleetwood Mac

Sara

The Very Best Of Fleetwood Mac.
Warner Music UK Limited.
15.

The Prodigy

Out of Space

Experience.
XL Recordings.
7.

Oasis

Champagne Supernova

(What's The Story) Morning Glory?.
Big Brother Recordings Ltd.
12.

The Streets

Turn the Page

Original Pirate Material.
Warner Music UK Limited.
11.

Beyoncé

Halo

I Am.. Sasha Fierce (Deluxe Edition).
Music World Music/Columbia.
2.

The Notorious B.I.G.

Juicy
Broadcasts